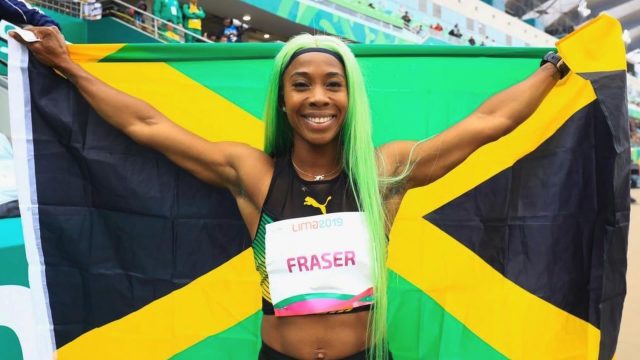 LIMA, Peru – Two-time Olympic champion Shelly-Ann Fraser-Pryce smashed the 40-year-old Pan Am Games 200 metres record to win gold on the fourth day at the 2019 Pan American Games.
The 32-year-old clocked 22.43 seconds to shatter one of the oldest records at the Pan Am Games, a time of 22.45 seconds set by USA's Evelyn Ashford in 1979.
Fraser-Pryce beat Brazil's Vitoria Cristina Rose who clocked a personal best of 22.62 for second place while Bahamian Tynia Gaither came third in 22.76.
"It's a long time since I've broken a record so I feel great about that," Fraser-Pryce told SportsMax. "My coach told me to run the first half very hard and I decided to go for it from the gun," she said.
Fraser-Pryce said while she is still working on getting "a perfect finish," and her goal now is to break Elaine's Thompson's Jamaican record of 21.66 and win the gold at the world championships.
Fraser-Pryce's teammate Danniel Thomas-Dodd also turned in a big performance to win the women's shot put title in a Games record 19.55m to erase the previous mark of 19.34m by Cuba's María Elena Sarría set 36 years ago in 1983.