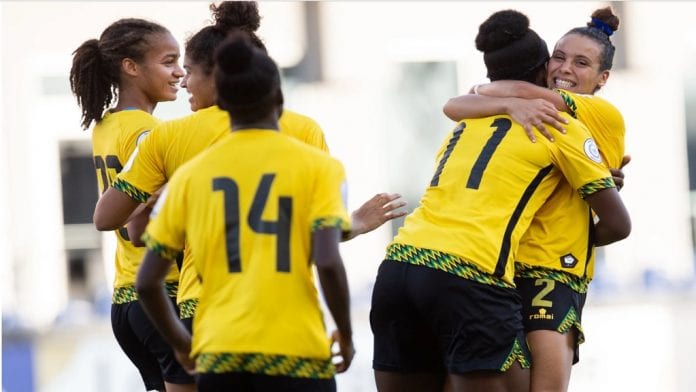 KINGSTON, Jamaica – Jamaica's Reggae Girlz continued their impressive winning streak in Group B of the Caribbean Olympic Qualifying Stage by beating St Lucia 11-0 on Sunday night at the National Stadium in Kingston.
Captain Khadija Shaw and Deneisha Blackwood led the Reggae Girlz with three goals apiece.
Shaw handed the Reggae Girlz the lead in the second minute before completing her hattrick in the 16th and 34th minutes.
Blackwood found the back of the net in the 24th, 68th and 78th minutes.
Cheyna Matthews, Dominique Bond Flasza, Tiffany Cameron, Trudi Carter, and Tarania Clarke secured the other goals.
The victory represents the third straight for the Reggae Girlz in the five-team qualifying tournament being staged in Jamaica.
The three games have now produced 30 goals for the Reggae Girlz ahead of their final game on Tuesday against the US Virgin Islands.
The Reggae Girlz opened their campaign with a 12-1 victory against Cuba on September 30 followed by a 7-0 triumph against Barbados on October 4.
The Caribbean Qualifying Stage consists of three groups being played in a round-robin format with the winner of each group advancing to the 2020 Concacaf Women's Olympic Qualifying Championship (WOQC).