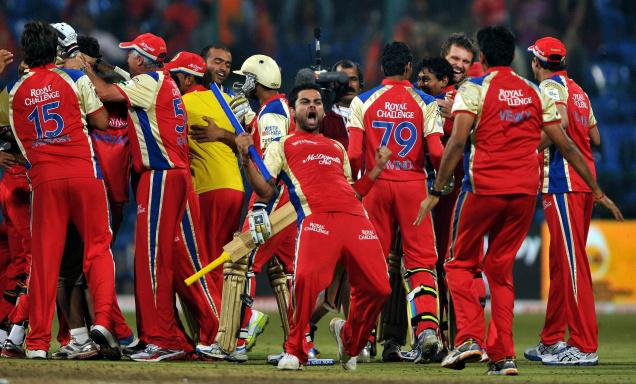 Royal Challengers Bangalore skipper, Virat Kohli, has revealed the decision to leave West Indian Chris Gayle out of the line-up for the team's Indian Premier League (IPL) match-up against Rising Pune Super giants was a tactical decision.
Gayle who was replaced by Travis Head as RCB powered to a seven-wicket win over the Supergiants, even through the left-handed batters struggles to find form during this campaign, the decision to leave him out of the line-up came as a surprise to many prompting conversations that the player was injured.
"We chose Travis Head in place of him because we felt like we needed more solidarity in the middle order. Travis strikes the ball really well and KL and me are opening well for the team, and Travis can bowl off-spin as well in the middle if need be," Kohli said.
Travis Head, however, was dismissed after hitting 6 of 9 balls. RCB will contest against Kings XI Punjab, in what will be a key match-up. Both teams are tied on six points each, keeping them aware that any mistake at this point can lead them to elimination from the tournament.
Digicelsportsmax