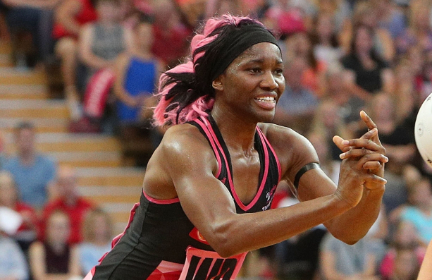 Jamaica's Sunshine Girls have been boosted by the return of Malysha Kelly, for their four-Test series away to England next month.
The 30-year-old will suit up for the first time in four years after a series of knee injuries kept her sidelined.
"I am very happy for her because she has worked so hard," veteran head coach Connie Francis said of the former national captain.
"She has fought a huge hurdle and to come back from two major ACLs (anterior cruciate ligament injuries) and can do what she can do. I am very happy that she was able to be mentally and physically ready for a tour like this.
"She has been doing extremely well because she has made the adjustment from Zoom (online meeting) to the hardcourt, and she is being assessed by experts when it comes to the physio and the doctors.
"Even the other day, she had to do a fitness test in which she passed it with flying colours, and we commend her for that. So I am very happy that she is in the squad," Francis told the Gleaner newspaper.
Kelly joins a squad led by superstar shooter Jhaniele Fowler who represents West Coast Fever in the Australia's professional Suncorp Super League.
Shamera Sterling, who also plies her trade for Adelaide Thunderbirds in Australia and Jodi-Ann Ward, who turns out for Collingwood Magpies in the same league, are also included in the squad.
The Test series runs from January 22-28 at the Copper Box Arena in London and Francis said her squad were braced for tough conditions especially with the tour taking place in winter and in the middle of the COVID-19 pandemic.
"We expect the series to be tough because they are the third-ranked team in the world, and we are fourth-ranked," she said.
"We will be in the cold and we will be isolated, and there are a number of things that we will have to get accustomed to, so our mental will also be challenged as well as our physical."
SQUAD – Jhaniele Fowler (captain), Gezelle Allison, Shanice Beckford, Rebekah Robinson, Nicole Dixon, Shadian Hemmings, Adean Thomas, Jodi-Ann Ward, Khadijah Williams, Kadie-Ann Dehaney, Stacian Facey, Shannika Johnson, Malysha Kelly, Shamera Sterling, Latanya Wilson.
CMC