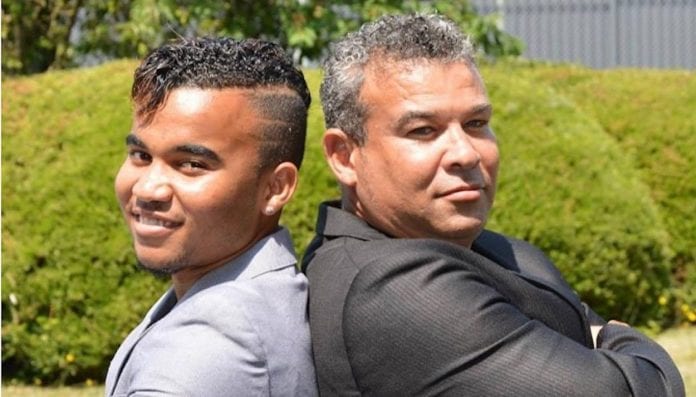 In shocking allegations on social media earlier this week, former Jamaican youth footballer Kyle Butler says he has been enduring years of physical and mental abuse at the hands of his father.
On Monday, the 22-year-old, who represented Jamaica at the Under-23 level, shared images of a stab wound he received from an attack.
Butler said that it was not the first time he was being attacked with a weapon by his abuser.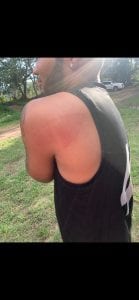 The talented footballer, who also played in Belgium, said he was often absent from school as a child because of the abuse.
He later shared that the attacks came from his father, Phoenix All-Stars Football Academy CEO Craig Butler.
Craig Butler later denied the allegations of abuse, stating his son has "major issues" and needs help.
"Let me categorically state that I have not been abusive to my son on that date or any other date. I have encouraged him and helped him to achieve his full potential. I have worked hard to create opportunities for my son of which he enjoyed for years.  There was no complains then," said the Phoenix Sports Academy boss.
He also claimed that his relationship with his son has become strained due to "many issues" that the younger Butler "has gotten himself in", and asked for privacy while the pair works through the matter.
But Kyle's mother, Sophia Smith Butler has supported her son's statements.
"To the media that contacted me yesterday wanting to hear from me as the mother of Kyle, I am not ready to speak on the matter at this time but rest assured I will," Smith-Butler said.
"However, I will say this, I stand with my son and support him 100 per cent in statements he has made. The days of slavery are done and over. Massa days are done and over. People owning other people are done and over. Our creator doesn't force us to worship him, he gives us a free will," she added.
Craig Butler is one of the most well-known football managers on the island. He is the football agent for his two sons, Kyle and another star player, Leon Bailey.
The 23-year-old Bailey represents Bayer Leverkusen in Germany along with the Reggae Boyz. He is said to be one of the most talented players to come from Jamaica in the last decade.