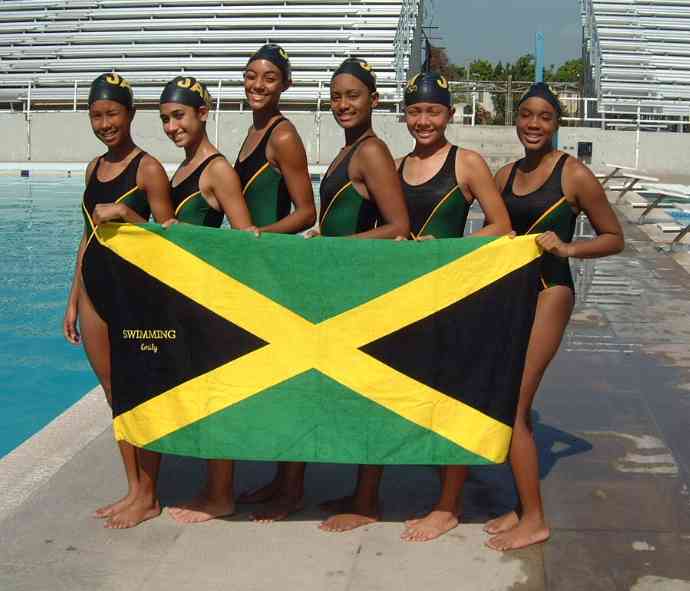 Island Aquatics Swimmers
Jamaica's Island Aquatics Synchro Club took home gold, silver and bronze medals at the recently concluded annual South-east/South-west Florida Regional Association Age Group Championship in the USA.
The meet, hosted by the Aquacades Synchro Club in Coral Springs, involved the participation of synchronized swimmers from clubs in the Florida SE/SW regions as well as several honorary clubs out of Puerto Rico and Latin America. It was a competitive meet with performances by the IAS swimmers, who competed in the honorary category.
Nine swimmers entered from the Jamaican club which has been participating in this competition for the past several years. The competition included two national swimmers, Nyouka Baugh and Felice Coombs, who won gold in the 2015 CCCAN and fourth-place in  the UANA Pan American Synchro Championships last August.
In the team routine, Coombs, Bailey, Anderson and Foster won gold, in figures the Jamaicans finished in first, third, fourth and eighth places.
For the 12 and under category, Felice Coombs won gold in solos and earned first place in figures, while Laila Bailey won silver in solos and was third in figures.
In the duet category, Bailey and Coombs took gold, while Kokolo Foster and Sarah Anderson won bronze.
As of now, the Island Aquaticas Synchro club the only synchronised swimming club in Jamaica. The members of the club train in Kingston and Portland. The synchro swimmers are preparing for the National Trials and will select a team for the UANA Pan American Championship in August.