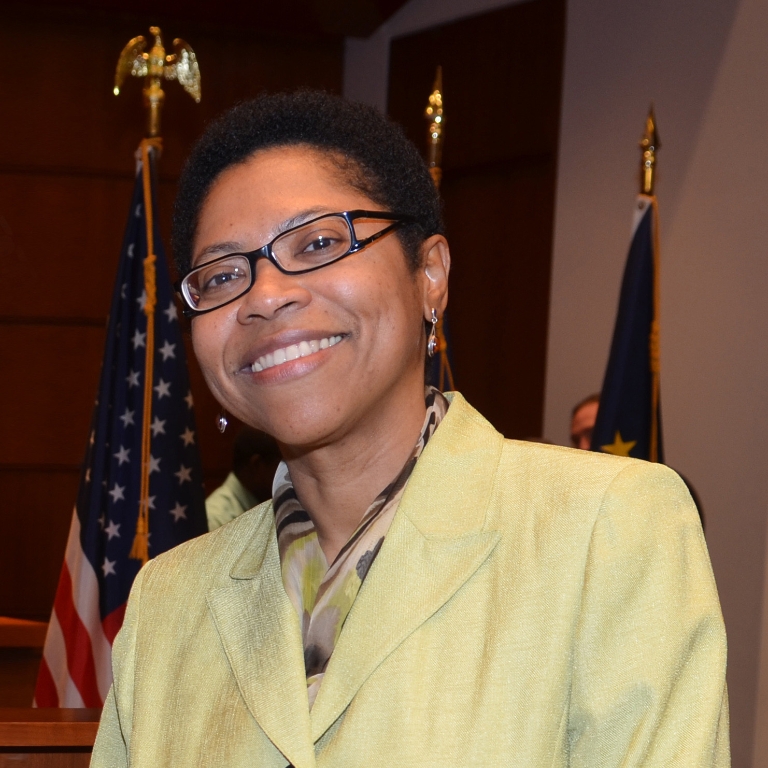 INDIANAPOLIS – Jamaican-born Educator Karen E. Bravo has been named dean of the Indiana University Robert H. McKinney School of Law, creating history as the first person of color to ever be appointed in the role.
The appointment was announced on February 27 after a nation-wide search, which began in 2019. When Bravo assumes her new role July 1, she will be the 13th dean of the law school since its affiliation with IU in 1944. She will also be the second woman in the school's history to lead the institution.
Bravo first joined the faculty of the McKinney School in 2004 as an assistant professor of law. Over the course of 16 years, she has served as associate dean for international affairs, associate dean for graduate studies and international affairs, and most recently as vice dean for the school.
Indiana University President Michael A. McRobbie said he is excited about Bravo's new role as he is confident she will bring vision, energy and experience to the School.
"Karen Bravo has demonstrated her outstanding leadership abilities in her role as vice dean and in previous administrative positions in the law school, at IUPUI and in national organizations. She brings the vision, energy and experience to build on the McKinney School's strong reputation and to continue the school's tradition of graduating students who build excellent legal careers", he said.
"She is a nationally and internationally recognized legal scholar whose academic work has focused on the structural causes of vulnerability to exploitation and ways of ensuring that underrepresented people have a voice."
Among other activities at the campus level, Bravo co-proposed and co-led the Next Generation 2.0 leadership program for women and underrepresented faculty and staff at IUPUI, and she continues to serve on its advisory board.
She received the IU Trustees award for excellence in teaching in 2008 and the IUPUI Office for Women Inspirational Woman Award in 2016.
In an interview with Caribbean National Weekly, Bravo said that her passion for law only developed after moving to the United States. In Jamaica, she graduated from the St. Andrew High School for Girls, one of the most prestigious high schools in Jamaica and then studied Sociology and International Languages (French, Spanish and German) at the University of the West Indies in Kingston.
She left Jamaica, after earning her Bachelors of Arts, joining family members in New York. There, she received her Master of Laws from the New York University School of Law and her Juris Doctor from the Columbia University School of Law.
Not only has she excelled in the area of legal education, but her academic work has made her an expert in the study of human trafficking. Bravo is the founder and leader of the Slavery Past, Present and Future Project, which organizes an annual interdisciplinary conference that brings together scholars, civic leaders, government actors and other interested parties for a multidisciplinary exploration of human trafficking and slavery.
She has served and chaired various affinity groups within the legal community, including the Teaching International Law Interest Group of the American Society of International Law and the Association of American Law Schools' Committee on Recruitment and Retention of Minority Law Teachers and Students.
"I am honored by and excited for the opportunity to lead the McKinney School and to serve IUPUI in this way," Bravo said. "I look forward to working with faculty, staff, students and alumni of the law school, the campus and university, and the broader Indianapolis legal community to chart the future direction of the McKinney School of Law.
"Central to the implementation of that shared vision will be the pursuit of high-impact legal scholarship and the education and transformation of the next generation of lawyers, policymakers, legislators and legal minds."