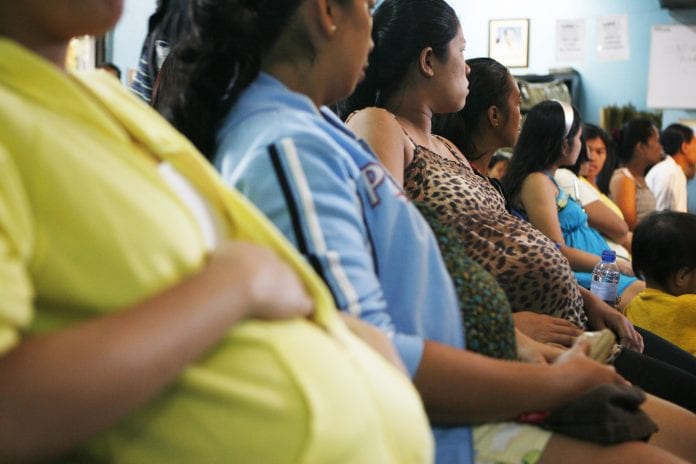 US President Donald Trump will withdraw all it's country's funding to the UN Population Fund (UNFPA).
This can result in a significant blow to many countries in the Caribbean and around the world, the agency assists over 150 countries with tackling issues such as teenage pregnancies, gender based violence, and reproductive health issues.
The agency specifically helps the Caribbean nations of Anguilla, Antigua and Barbuda, Aruba, the Bahamas, Barbados, Belize, Bermuda, British Virgin Islands, Cayman Islands, Curacao, Dominica, Grenada, Guyana, Jamaica, Montserrat, St. Kitts and Nevis, St. Lucia, Sint Maarten, St. Vincent and the Grenadines, Suriname, Trinidad and Tobago and Turks and Caicos.
The US State Department announced it will hold over $32.5 million USD in financial support due to the UNFPA's "support" of forced abortions and sterilization in China.
"All of its UNFPA work promotes the human rights of individuals and couple to make their own decisions, free of coercion or discrimination. Indeed, United Nations member states have long described the UNFPA's work in China as a force for good."
International Women's Health Coalition's Director of Advocacy and Policy, Shannon Kowalski, said the cuts will have "devastating consequences" for girls and women around the world.
The United States is the third highest contributor to the agency, following the United Kingdom and Sweden.
Though there is confirmation that the UNFPA does work in China, Kowalski feels that the accusation is baseless and is an "excuse" to stop funding an organization involved in sexual and reproduction rights.
"The Chinese government does still [violate women's rights] … but because the UNFPA is active in the country in supporting the implementation of voluntary sexual and reproductive health services, they link the two and say that the UNFPA is directly supporting these coercive policies which is not true," Kowalski said.
The UNFPA says that the US funding in 2016 helped save the lives of over 2,340 women from dying during pregnancy or birth, prevented 947,000 unintended pregnancies, ensured 1,251 fistula surgeries, and prevented 295,000 unsafe abortions worldwide.
The US funds will be reverted to the US Agency for International Developement (USAID) to support family planning, maternal and reproductive health operations in developing countries.
This is marks the first of the promised cuts to the UN from Trump's administration.