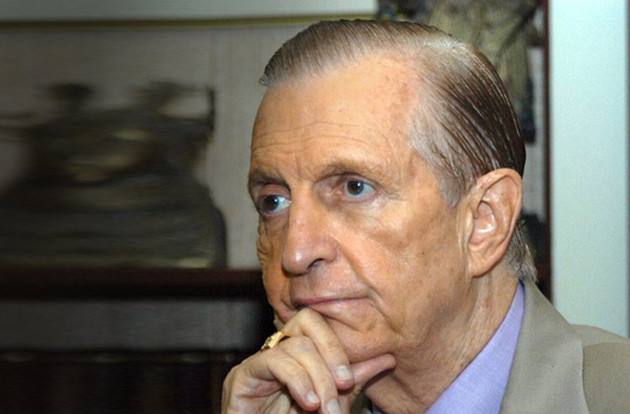 Rumors circulating in South Florida and Jamaica of the death of former Jamaica Labor Party Leader and Jamaican prime minister, Edward Seaga is just that, rumors.
While the former prime minister, who turns 89 on May 28, is hospitalized in a Miami hospital, he is still very much alive, and according to his wife Carla Seaga, is in good spirits.
Attempts by CNW to ascertain which hospital Seaga is being treated in Miami, or the nature of his illness, has been fruitless. However, sources close to him said he fell ill while travelling overseas, is being treated for two illnesses.
As the rumors of the former prime minister circulated, Carla Seaga issued a statement indicating, "We would like to thank everyone for their love and prayers." She added that her husband was receiving excellent medical care.
According to the Jamaican Observer, the JLP confirmed Seaga "is ailing, but he is certainly not dead."  
Individuals close to the former PM contacted by CNW said, "Really there's no cause for alarm. But, right now in deference and respect to his family we rather not disclose the hospital in which he is being treated, nor the nature of his illness."
Seaga led the JLP to victory in 1980, defeating the People's National Party led by the late Prime Minister Michael Manley. Appointed Jamaica's 5th prime minister, Seaga remained in office until 1989, when the JLP was in turn defeated by the PNP led by Manley.
Sega, who holds the record as Jamaica's longest serving member of parliament, is also the incumbent Chancellor of the University of Technology in Jamaica.