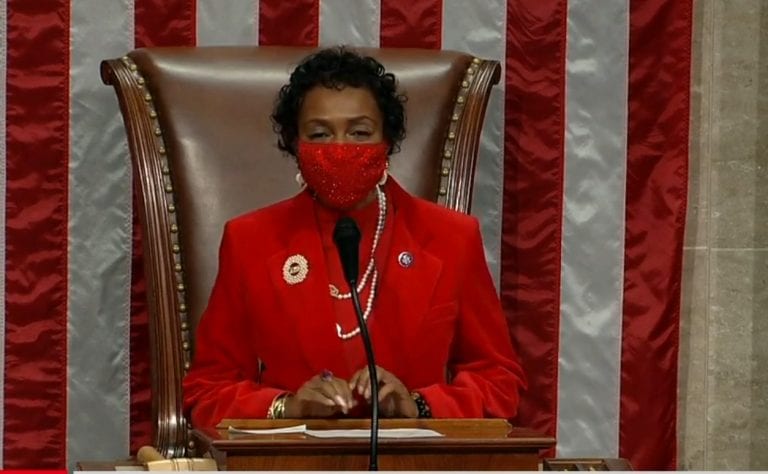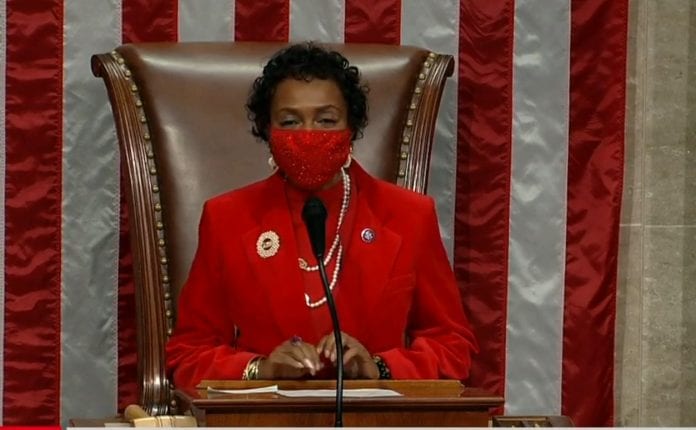 Jamaican-American Congresswoman Yvette D. Clarke voted on Wednesday with her Democratic colleagues and 10 Republicans to impeach for the second time US President Donald J. Trump.
In a vote of 232 to 197, the US House of Representatives voted to impeach Trump for inciting an insurrection on January 6th against the United States by encouraging his supporters to attack the US Capitol.
"Today, I rise in support of H. Res. (24), the Article of Impeachment against Donald J. Trump for high crimes and misdemeanors for a second time," said Clarke, the daughter of Jamaican immigrants, who represents the 9th Congressional District in Brooklyn, New York, on the floor on the House of Representatives.
"Let me be very clear, what took place on January 6, 2021, was an act of domestic terrorism by right-wing sycophantic white supremacists, promoted, instigated and advanced by the man in the White House, Donald Trump," she said.
"Instead of focusing on that beacon of hope, we are here again," Clarke continued. "We did not enter into this lightly. And on behalf of the constituents of the 9th Congressional District of New York, I will vote yes, Madam Speaker, to impeach Donald J Trump. Talk about déjà vu."
On Monday, Clarke joined Democratic calls for US Vice President Mike Pence to invoke the 25th Amendment.
The congresswoman said Trump "continues to have blood on his hands," adding that the attack against the United States Government "will forever stain our nation's history.
"Despite what Donald Trump and his supporters are now saying, he fomented this violence and incensed his supporters by using social media to call for the insurrection," she said.
Clarke noted that Trump spoke at a rally, just before the attack on the US Capitol Building by pro-Trump supporters, urging them to "march on the Capitol" and "fight."
"While this is certainly not the first time the 25th Amendment should have been invoked to protect America from the ineptitude and vile cruelty of Donald J. Trump, but for the sake of our democracy, I pray that it will be the last," she said. "He must be removed."
CMC