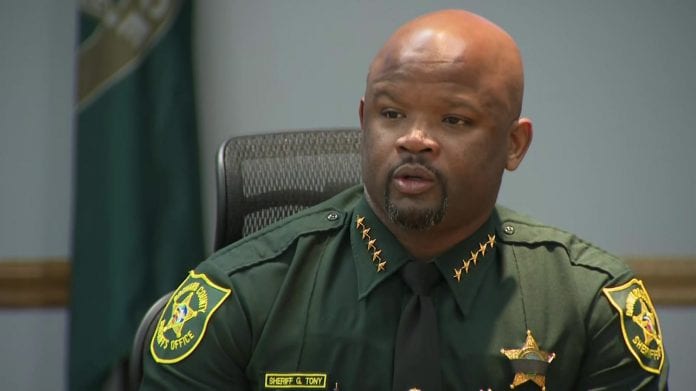 The death of yet another unarmed black man, George Floyd, killed by a white police officer has sparked outrage and violent protests in cities across the United States.
Floyd, a 46-year-old black man, died on Monday after police officers violently pinned him down in Minneapolis in response to a call about a man suspected of forgery.
A video of him pleading with police officers while saying "I can't breathe," has gone viral, sparking protests in the Minnesota state capital over the last 48 hours. Floyd can be seen in the video requesting help and not resisting arrest as onlookers implored the cops to back down.
On Tuesday, the Minneapolis Police Chief announced that four responding officers have been fired and that an FBI investigation has commenced.
The incident has left the world voicing their opinions about whether or not the actions of the law enforcement officers were justified. On CNW Prime Time, Broward County Sheriff Gregory Tony shared his point of view as fellow law enforcement personnel.
"It comes down to whether the actions were necessary, proportionate and whether or not a threat is expected based on the nature of the situation. In this case, talking about the Minneapolis incident, the individual was already handcuffed, he was down on the ground so there's very minimal exposure to the nature of the treat there," Sheriff Tony said.
On whether or not he believes the officer's actions were excessive, Tony said: "You don't need training to know that if an individual is handcuffed and on his belly, and you're applying a knee on him, that's excessive. It's not necessary".
The Justice Department says that an investigation into Floyd's death is a "top priority" and is set to be conducted by the U.S. Attorney's Office for the District of Minnesota, the Justice Department's Civil Rights Division and the FBI's Minneapolis Field Office.