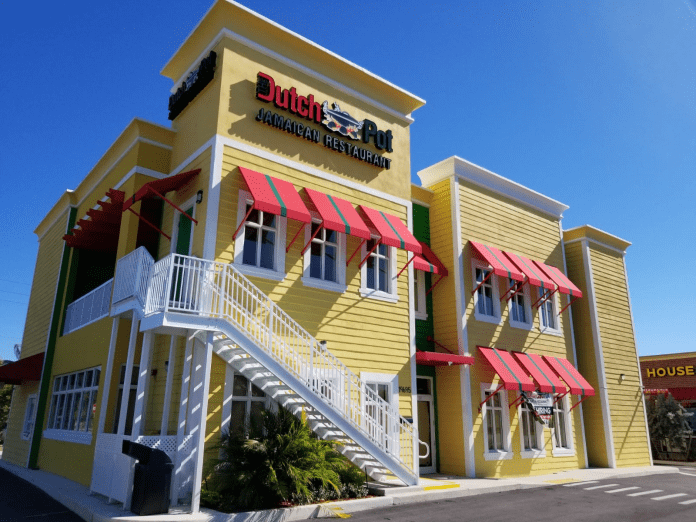 As thousands of South Floridians struggle to feed their families, The Dutch Pot Jamaican Restaurant family continues to do its part.
Since May of this year, they have ardently fed a minimum of 200 persons on the 20th of each month at one of their locations. This effort will continue Sunday, December 20, 2020, as they will provide another 200 persons with a hot meal and drink at their West Palm location, 4095 Haverhill Road.
Led by two sisters, Cherry Marshall and Melony Gregory, and their husbands, they continue to bring the flavors of Jamaica to the tables of thousands in the South Florida region.
The restaurant opened its doors 20 years ago, when the sisters were forced to create their own American opportunity. Facing challenges, loss of jobs and fueled by their love of cooking the Jamaican way, they forged ahead and started their first brick and mortar Jamaican restaurant in the City of Plantation. They describe this success as "God-driven and empowered."
Their core value of giving back to the communities in which they operate is one of the ideals of The Dutch Pot Jamaican Restaurant. They have partnered with numerous organizations, including HANDY, Inc, The Miami Dolphins Foundation, and Albert Wilson Foundation to feed thousands.
This effort will continue in Miami-Dade County as they open their ninth (9th) location in Miami Gardens on Friday, December 18, 2020. This drive-thru location is suited for this current climate, where social distancing and citizen safety is paramount. The new restaurant is located five minutes East of the Hard Rock Stadium at 19695 NW 2nd Avenue, Miami Gardens, Florida, 33169.