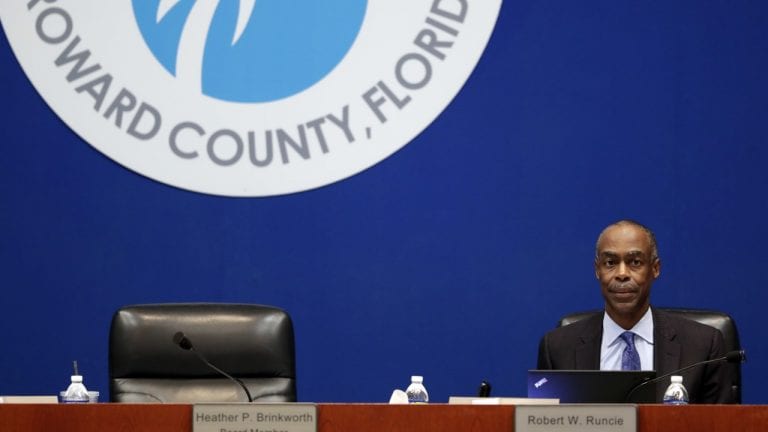 Broward County Public Schools Superintendent Robert Runcie was arrested Wednesday morning on a charge of perjury in an official proceeding.
The 59-year-old Jamaica-born Superintendent was taken into custody by the Florida Department of Law Enforcement. He has since been released from the Broward County Main Jail.
According to his indictment, Robert Runcie lied under oath to a state grand jury investigating school safety laws and money mismanagement. It gave no specifics about the alleged falsehood. The investigation followed the Feb. 14, 2018, slayings at Marjory Stoneman Douglas High in Parkland.
Following his arrest, Runcie's attorneys released a statement saying that he continues to be transparent with the School Board, the parents and the public with any new information he receives.
"It is a sad day in Broward County and across Florida when politics become more important than the interests of our students. Superintendent Runcie has fully cooperated with law enforcement throughout this statewide grand jury process. This morning, we received a copy of an indictment that does not shed any light on what false statement is alleged to have been made. He will continue to be transparent with the Board, the parents and the public with any new information he receives," the statement read. "We are confident that he will be exonerated and he intends to continue to carry out his responsibilities with the highest level of integrity and moral standards, as he has done for nearly ten years in his role as Superintendent."
The statement did not say whether Runcie has been suspended and the district's media relations office did not immediately know the answer to that question. Broward County is the nation's sixth-largest school district with more than 270,000 students.
Also arrested Wednesday was Barbara Myrick, the school district's attorney. Myrick, 72, is accused of unlawfully disclosing grand jury proceedings, a felony. Her indictment also didn't disclose details.
Associated Press writer Curt Anderson in Tampa, Florida, contributed to this report.