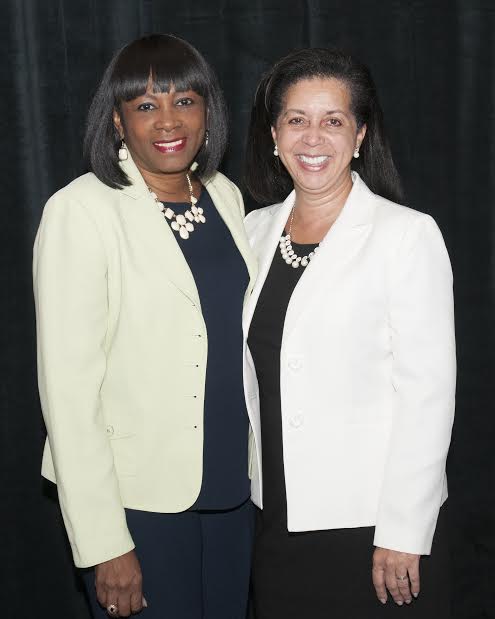 McLennon takes over Lauderhill Chamber
by Tanya Ragbeer
The Lauderhill Regional Chamber of Commerce held its 14th Presidential Installation Breakfast on Friday, November 3, at Lauderhill Performing Arts Center.
Outgoing president, Melissa Dunn, CEO of MD Marketing Network, handed over to Sharon McLennon, CEO, Splendor Realty, Inc.
Chamber's uniqueness
"Here's what's unique about our Chamber," said Dunn, "Even though the president only serves one year, we are all still very involved in the Executive Board."
The Chamber boasts several past presidents on its Board, which ensures continuity of leadership.
"I'm still very much involved," Dunn added, "but I want to focus more now on growing my business."
McLennon has been with the Chamber for many years, serving in several capacities. She was the treasurer and has been a member of the Board for many years. "She is more than ready!"  Dunn opined.
Awards handed out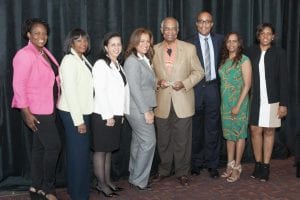 At the breakfast, the Chamber gave out awards to outstanding members and the City of Lauderhill.  Commissioner Hayward J. Benson, Jr, received the Lifetime Achievement Award, Vanessa Deslandes received the Volunteer of the Year Award, and Dennis Hawthorne of Dennis Shipping received the Small Business of the Year Award.
Visit Lauderhill
One of the Chamber's successes is the Visit Lauderhill initiative which is the brainchild of past president Maria Munroe, and a collaborative effort with the organization and the city.  Visit Lauderhill was created to enhance the reputation of the area as a tourist destination, as well as to promote its events and businesses.
For recent article on the Lauderhill Chamber, visit the link: Three outstanding Caribbean Women honored by Chamber of Commerce