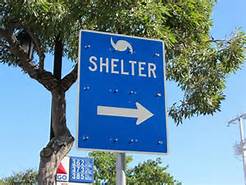 Palm Beach County Emergency Management officials are ready for the effects of Hurricane Irma as it progresses toward our area. All residents and visitors should be aware of the potential impacts from this powerful storm.
Please visit www.pbcgov.com for the latest information and to review your checklists and emergency plans. For emergency information, please contact the Emergency Information Center at 561-712-6400.
Emergency Shelters
The state has advised that fuel demand is outstripping fuel supply and they advise that all residents shelter within the county. 15 general population shelters will open at 10:00 A.M. Friday:
Atlantic High School 2455 W Atlantic Avenue, Delray Beach 33445
Boca Raton High School 1501 NW 15th Ct, Boca Raton 33486
Boynton Beach High School 4975 Park Ridge Boulevard, Boynton Beach 33426
Dr. Mary McLeod Bethune Elem. School 1501 Avenue U, Riviera Beach 33404
Forest Hill High School 6901 Parker Avenue, West Palm Beach 33405
Independence Middle School 4001 Greenway Drive Jupiter 33458
John I Leonard High School 4701 10th Avenue N, Greenacres 33463
Lakeshore Middle School 425 W Canal St N, Belle Glade 33430
Palm Beach Central High School 8499 Forest Hill Boulevard, Wellington 33411
Palm Beach Gardens High School 4245 Holly Drive Palm Beach Gardens 33410
Park Vista High School 7900 Jog Rd, Lake Worth 33467
Pahokee Middle School 850 Larrimore Rd, Pahokee 33476
Seminole Ridge High School 4601 Seminole Pratt Whitney Rd, Loxahatchee 33470
West Boca High School 12811 Glades Rd, Boca Raton 33498
Westgate Elementary 1545 Loxahatchee Drive, West Palm Beach 33409
Those choosing to go to a hurricane shelter, please bring the following:
3 days supply of water
2 changes of comfortable clothes
Flashlight with extra batteries
Cell phone and a battery-operated charger
Medicines
Snacks/Special diet foods
Cash
Photocopies of valuable documents
Games, books and playing cards for entertainment during your stay
Space is limited, so please pack accordingly
Special Needs Shelter – will open Friday at the South Florida Fairgrounds.
Those who are registered should have received notification. People with special medical needs should register with the Palm Beach County
Special Needs Program by calling (561) 712-6400 or visiting www.readypbc.org.