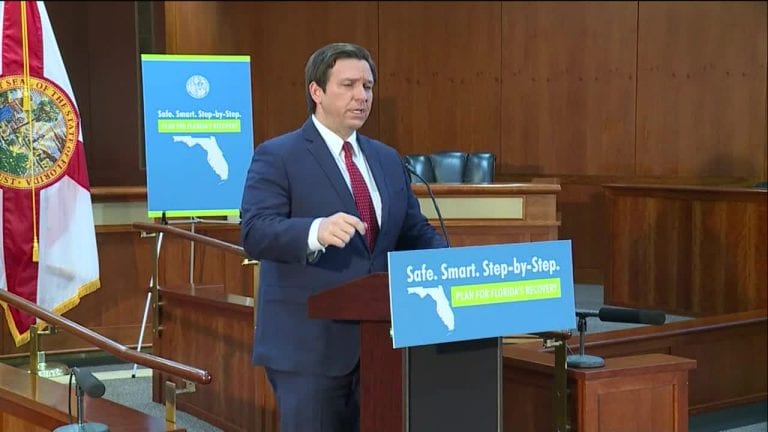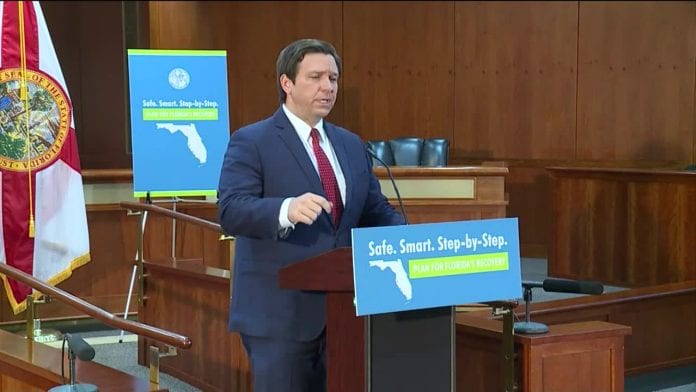 Florida's Governor Ron DeSantis has outlined his plans for reopening of the state which will begin on Monday, May 4.
As some counties in Florida have already reopened recreational venues with strict guidelines, DeSantis, on Wednesday, announced the first phase of reopening for the entire state.
Beginning May 4, Florida restaurants and retail stores can reopen at 25% of their capacity. Restaurants can use outdoor seating if the tables are six-feet apart.
Bars, gyms, hair salons and movie theaters will remain closed until the next phase of reopening. Visits to nursing homes are also still prohibited.
People are still being advised to follow the CDC social distancing guidelines when out in public. Wearing a mask is also still standard but residents won't be fined for not wearing them.
DeSantis said that the reopening of the state will be in three phases, but for phase one, Miami-Dade, Broward and Palm Beach counties, which have been hardest hit by the coronavirus, are not include.
"Dade, Broward and Palm Beach are very important to Florida's future," DeSantis said. "We want to get them going. I think we have a good path to do it. But it's going to be on a little bit different timetable than the rest of the state."
The three counties, which comprise South Florida, have been responsible for 60% of the state's COVID-19 cases. DeSantis said that the three states are still trending upwards, in terms of positive cases and deaths, and thus they cannot be included in the phase one reopening.
The recommendations were made by the specially appointed task force, who also received input from Florida's residents. As of Wednesday night, the state had surpassed 33,000 cases of coronavirus.