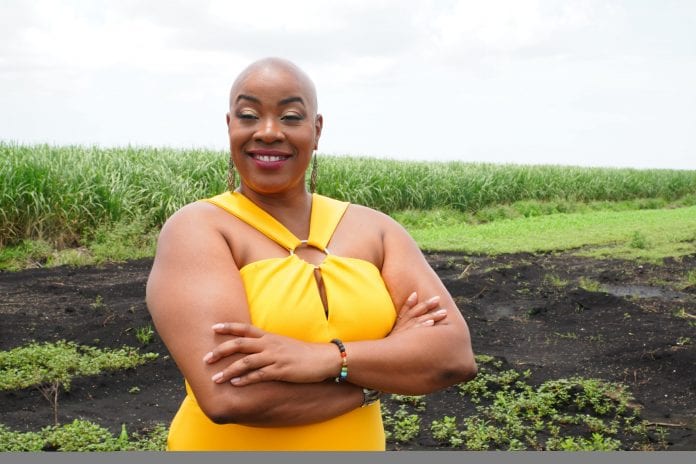 After winning the Palm Beach Soil and Water Conservation District, Seat 2 by nearly 66% of the votes in November's election, Ann Marie Sorrell officially took the oath of office.
The Jamaican-American was sworn-in on Thursday, becoming the first Black woman to serve on the county's conservation district.
Sorrell migrated from Jamaica to Pahokee, Florida at the age of 3 years old with her family to be with her grandfather who was a farmworker on a sugarcane farm. Growing up in Pahokee, she was rooted in Palm Beach county's thriving agricultural community, which contributed to her family's livelihood.
She sought the seat for the Conservation District as a tribute to her grandfather and the thousands of other migrant workers who have long contributed to the county's billion-dollar agriculture industry.
"There are so many residents who are unfamiliar or unaware of our wetlands, how our water system works, and the economic impact that farming and agriculture has in our county and our state," says Sorrell.
"With that in mind, I will bring a fresh and diverse voice, new leadership, and the ability to communicate the importance of sustainability and conservation matters to all constituents in Palm Beach County."
Ann Marie Sorrell will be instrumental in preserving wetlands, assisting farmers and aiding in water conservation efforts.
Outside of her public service duties, Sorrell is the founder and President of The Mosaic Group, a nationwide public relations, marketing and government relations firm, and an Author.
She has also served as an adjunct professor at Palm Beach State College for 5 years teaching Introduction to Business, Entrepreneurship, and Human Relations.