In the 2020 US presidential Elections, scores of Jamaican-American legislators delivered wins for the Caribbean community in South Florida. Among them is Ann Marie Sorrell, the grand-daughter of a farmworker in South Florida, who scored her first election win by staying true to roots.
Sorrell took the race for Palm Beach Soil & Water Conservation District, Seat 2 on November 3. The new post couldn't be more fitting for the election newcomer whose roots are planted in the county's agriculture industry.
Sorrell migrated to Pahokee, Florida at the age of 3 years old with her family to be with her grandfather who was a farmworker on a sugarcane farm. Growing up in Pahokee, she was rooted Palm Beach county's thriving agricultural community, which contributed to her family's livelihood up until her grandfather had retired.
"Growing up in Pahokee as a child was very adventurous in the agricultural community," she told CNW Network.
"We would venture out into the open fields with humongous green machines. They were agricultural equipment and tractors but at the time we didn't know what they were, we just knew they were something to play on. And also being able to break off some sugar cane and peel it with your teeth was also another fond memory. I don't think any other child can have that experience if they didn't grow up in a community with agriculture," she said.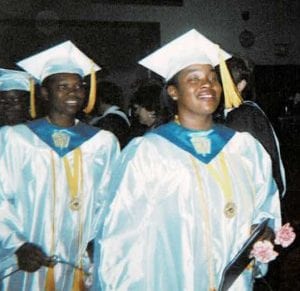 She sought the seat for the Palm Beach Soil & Water Conservation District as a tribute to her grandfather and the hundreds of thousands of other migrant workers who have long contributed to the county's billion-dollar agriculture industry.
"I ran for this seat because I believe that I have a personal connection to the area in Palm beach COunty where agriculture is grown. It's a 1.38 billion dollar industry and very few people know that it's one of the largest economic drivers for the county and South Florida."
She also highlighted the importance of Lake Okeechobee, the largest freshwater lake in the state. She stated that Pahokee is the only city that sits directly on the lake and is one of her favorite places in the state.
"But additionally, the Lake itself supplies water to over 8 million people in South Florida. It has so much importance to the residents of South Florida and I felt like there needed to be someone with my expertise in communications and marketing to be able to bring this information to the community as it relates to agriculture, water and other conservation and environmental issues that affect them," she stated.
Sorrell won the race by almost 66% of the votes. In her new role in Palm Beach County, Sorrell will be instrumental in preserving wetlands, assisting farmers and aiding in water conservation efforts, among other duties.
Outside of her public service duties, Sorrell is the founder and President of The Mosaic Group, a nationwide public relations, marketing and government relations firm, and an Author.