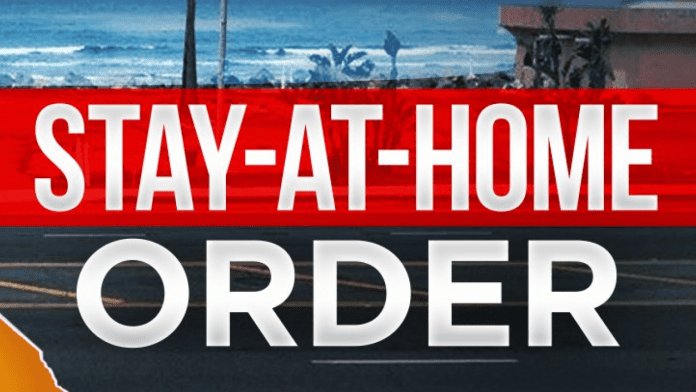 MIAMI, Florida – Governor of Florida, Ron DeSantis has issued a statewide stay-at-home order as the number of confirmed cases in the state approach 7,000.
DeSantis said the executive order would go into effect at midnight Thursday (April 2) and will last for 30 days, till the end of April.
"Given the unique situation in Florida I'm going to be doing an executive order today directing all Floridians to limit movements and personal interactions outside the home to only those necessary to obtain or provide essential services or conduct essential activities," DeSantis said at a news conference Wednesday.
The order will make exceptions for buying food, medicine and gas, visiting the doctor, outdoor exercise and commuting to jobs deemed essential. All businesses not considered essential must close their offices and stores, but can let employees work from home, if possible
DeSantis said that he came to the decision after consulting with President Donald Trump and White House advisers, who have said that Americans need to stay home throughout April.
"At this point, I think even though there's a lot of places in Florida that have very low infection rates, it makes sense to make this move now," DeSantis said. "I did consult with folks in the White House, I did speak with the president about it, he agreed with the approach of focusing on the hot spots but at the same time he understood that this is another 30-day situation and you have to do what makes the most sense."
Florida's total confirmed cases increased to 6,955, including 6,694 Florida residents and 261 non-Florida residents. A total of 87 people have died.
Miami-Dade COVID-19 cases climbed to 2,202, while Broward was at 1,232, according to figures released by the Florida Department of Health. Cases in Palm Beach rose to 551, while Monroe had 27 cases.
On Monday, DeSantis issued an executive order for residents of all four counties, which have the hardest hit by COVID-19 in Florida, to stay at home.