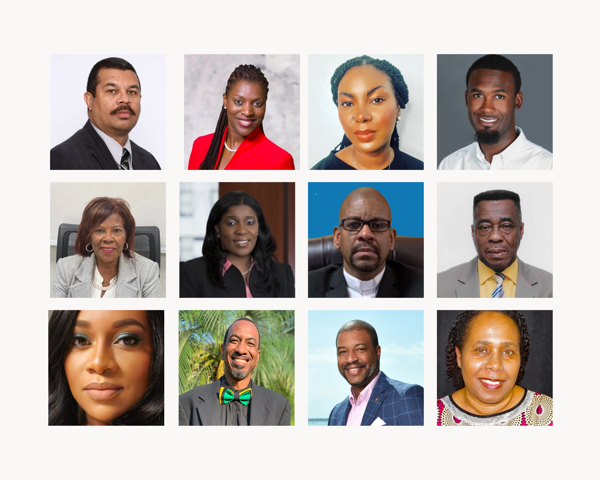 The Jamaica Diaspora Taskforce Action Network (JDTAN) continues to honor exceptional Jamaicans across the diaspora through its Jamaica Diaspora and Friends Champion Awards (JDAFCA).
After hundreds of nominations and thousands of votes, twelve Jamaicans emerged as the Jamaica Diaspora Champions of 2021. The recipients accepted their awards during a virtual presentation on June 16th, celebrated as Diaspora Day.
The 12 Jamaicans were chosen across various sectors like education, business, politics and media. This year's diaspora champions are:
The Champion in Agriculture and Climate Resilience is Yaad Market, founded by Steve Mcdonald.
The Champion in Art and Culture is Miramar Commissioner, Alexandra P. Davis
The Champion in Community Development is Keri-Ann Knight
The Champion Community Development Organization is Association of Jamaican Nationals in France, accepted by current President, Oneil Madden
The Champion in Education is Dr. Beverly E Rowe-Mullings
The Champion Alumni Association is Immaculate Conception High School Alumnae Association – NY Chapter, accepted by current President, Karen Wilson-Robinson
The Champion in Faith Based Leadership is Bishop Michael A. Hutchinson
The Champion in  Health and Mental Health is Sylvanus Thompson
The Champion in  Legal Sector Support and Immigration is Latangie A. Williams
The Champion in  Media is Xavier Murphy
The Champion in  Technology and Entrepreneurship is David P. A. Mullings
The Champion in  Taskforce Leadership is Dr. Beverly Gordon
Kimone Gooden, Chair of the awards and JDTAN Operations Officer, said that the award was created to highlight Jamaicans across the diaspora who give freely in service to the development of Jamaica.
"The JDAFCA is the first global and virtual Jamaica Diaspora peer award with completely open and online nominations and voting. It was created to recognize individuals, organizations, and friends in the Diaspora who make exceptional contributions to the development of Jamaica," she said.
JDAFCA was launched in 2017 at the 7th Biennial Diaspora Conference and "honors hardworking volunteers, all those unsung heroes, who give freely in service to the growth of Jamaica's national development, Her culture, economy, people, and communities," according to Gooden.
Following the presentation of the awards, JDTAN Chairman, Leo Gilling issued a statement saying that he was encouraged by the massive response during the nomination and voting process.
"Congratulations to all the Champions! JDTAN's aim was to present an award to the Diaspora, in which no one person or committee but the community, the general public nominates and votes for those candidates based on their accomplishments in Jamaica, their community and across the Diaspora. I am encouraged by the massive response during the nomination and voting process. Thank you for supporting these Champions and making JDAFCA a success."
The profiles of the 2021 Champions and all honorably mentioned nominees can be viewed on www.jdafca.org.