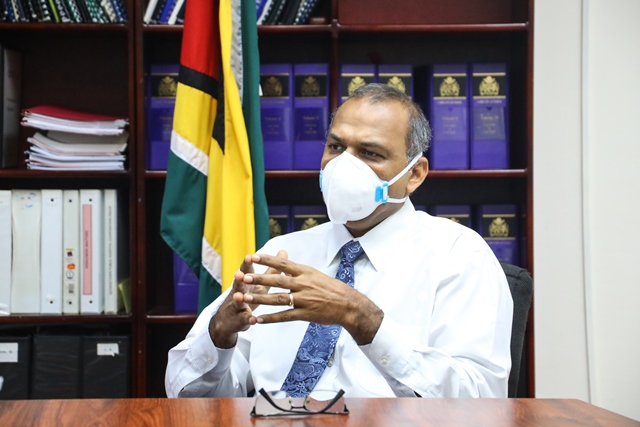 Guyana residents living in rural communities will be the first to receive the Johnson & Johnson coronavirus (COVID-19) vaccinations.
During a recent COVID-19 Update, Health Minister Dr Frank Anthony said that they opted to utilize vaccines in these areas because they are easy to carry, store, and only require one injection to protect individuals against the virus.
"We are going to send vaccines out to those hard to reach communities across the hinterland and I think that is going to help us to reach a lot of people to expand the coverage," he said.
"When we give the first dose in one of these remote communities, getting back into the community and finding the people…is a challenge. So by giving this single-dose vaccine, at least we know people would be protected."
The African Union gave Guyana its first supply of 150,000 Johnson & Johnson vaccines last Monday.
The vaccine is a viral vector vaccine, which employs a modified, non-replicating form of a virus to transfer an antigen's genetic code into cells.
According to the World Health Organization (WHO), the vaccine had an 85% efficacy against severe illness and hospitalization 28 days after inoculation, and a 67% efficiency against symptomatic mild and severe SARS-CoV-2 infection.
Over 153,000 Guyanese have received complete COVID-19 immunization.
Guyana is using vaccines from Oxford-AstraZeneca, Sinopharm, Sputnik V, and now J&J.