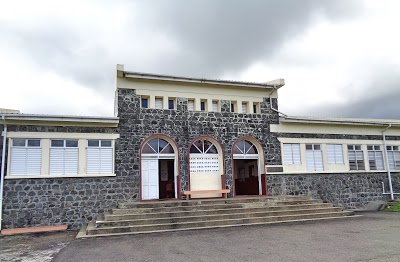 Grenada, expressing concerns that the next 10 days could be a defining moment in its battle with the COVID-19 pandemic, has announced plans for the possible conversion of the island's second-biggest hospital into a "COVID Hospital".
The island on Monday recorded seven deaths, the most in any day since the start of the pandemic. Minister of Hospital Services, Delma Thomas, said that there are plans to convert the Princess Alice Hospital into a fully-fledged COVID Hospital.
Thomas said that the explosion in cases in recent days has put a strain on the health services with the government already announcing a curfew and other stringent measures aimed at curbing the spread of the virus that has now has killed 12 nationals and infected 1,238 others.
"The nurses and doctors in the system are overwhelmed as all other areas where we saw high numbers of infection and hospitalization. They are being overworked and so our entire team must commend them for their hard work and dedication in dealing with this crisis.
"Based on the expert advice we believe that within the next 14 days we can see the (downward) curve. However we also believe that the next days will be our darkest days and so we are putting all measures in place to deal with the issue as it confronts us," Thomas said.
The minister said that like all countries around the world, no health care system can adequately deal with the level of infections "that we are seeing as it relates to the pandemic".
She said that the General Hospital, the island's, main health institution, can accommodate 47 COVID-related patients and that part of the Princess Alice Hospital had been converted into a COVID unit to deal with the increase in hospitalization.
"However, we have a contingency plan in place. So if we realize that there are increasing hospitalizations, then the entire hospital at Princess Alice will be converted to be used as a COVID hospital and patients with other ailments will be moved to another facility," Thomas said.
The Princess Alice Hospital provides secondary health care with an emphasis on low-risk obstetrical, general medical, and minor surgical services, as well as stabilization of emergencies. The hospital serves as one of the main centers for outpatient services for this part of the island and sees approximately 1,000 patients each month.
In 2018, it became the first hospital to have been refitted to smart standards in the Eastern Caribbean and the latest in the Caribbean region as a whole.
CMC