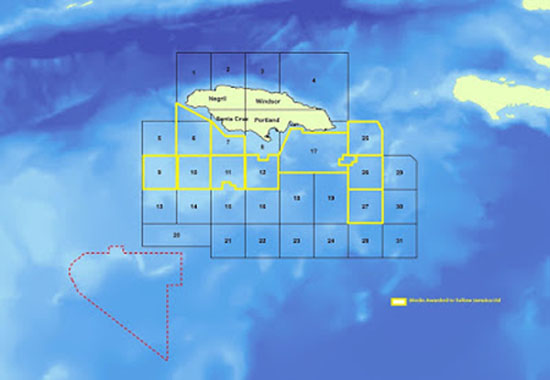 UK based company, Tullow Oil, will be moving to three dimensional surveying as the search continues for gas and oil in Jamaica.
Energy Minister Dr. Andrew Wheatley made the disclosure at the opening of a three day Natural Gas conference in Jamaica on Wednesday.
He said that Tullow Oil conducted two rounds of two-dimensional seismic surveys over the past 18 months.
"This means that the data from previous investigations have been so encouraging that the explorers want to take a more in-depth look. This is, indeed, a significant development… This is a clear indication that the possibility of oil and gas is out there off our south coast."
Tullow Oil is a leading independent oil exploration and production company headquartered in the United Kingdom (UK).
It undertook the survey of 3,000 kilometers of blocks off the south coast of Jamaica as part of the work program outlined in the Production Sharing Agreement (PSA) the company signed with the Petroleum Corporation of Jamaica (PCJ) in November 2014.
Wheatley indicated that the new step to be undertaken by Tullow Oil "marks the first time in the history of Jamaica's oil and gas exploration program that an explorer will carry out such detailed analysis of our offshore".
"This development will, no doubt, send a signal to other prospective explorers that they should consider Jamaica. We believe that this will pave the way for the PCJ as it continues its drive to engage other capable explorers to take up Jamaica's 20 available offshore blocks," he said.
In November 2014, Tullow Oil gained interest offshore regarding potential oil in Jamaica after signing a new Production Sharing Agreement for a large prospective acreage position which includes ten full blocks and one part block in shallow water to the south of the island.
Find out more about Tullow Oil, visit their website: https://www.tullowoil.com/