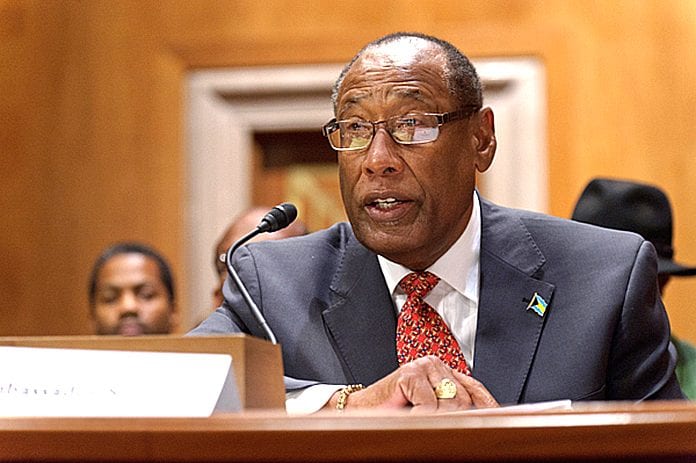 NASSAU, Bahamas, CMC – Governor General, Dame Marguerite Pindling, is stepping down from office after serving as head of state since 2014, according to an official statement.
The Cabinet office in the statement said that Dame Marguerite, the wife of the late former prime minister Sir Lynden Pindling will step down on June 28 this year. It gave no reasons for the decision.
Dame Marguerite, 87, was the second female Governor-General after Dame Ivy Dumont.
The statement said that diplomat, Cornelius A. Smith will be appointed as the next Governor General of The Bahamas with effect from June 28.
According to the statement, Smith is a committed civic-minded individual who has, for more than half a century, provided leadership to the Bahamian community and social and civic organizations, including the Chamber of Commerce and the Kiwanis and Rotary organizations.
A community and political activist from the seventies (1970s), he is a founding member of the governing Free National Movement (FNM), the statement noted.
Smith, 82, has served as a senior Cabinet member and as Ambassador/Permanent Representative to the Organization of American States (OAS) and Non-Resident Ambassador to Mexico, Malaysia and Columbia.
He presently serves as the country's non-resident Ambassador to six Central American countries. He becomes the 10th Bahamian to hold the office of Governor General, the statement said.