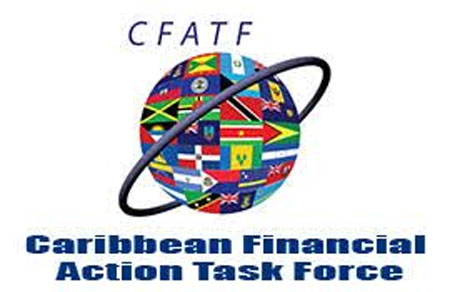 Over 150 participants from twenty-six member countries are expected in Guyana for the Caribbean Financial Action Task Force (CFATF) conference to be held from November 12 to 16.
The Caribbean Financial Action Task Force is an organization of countries within the Caribbean region that has agreed to implement common counter-measures to stomp out money laundering and terrorism financing.
The conference is being held at a time when Guyana has made significant progress in improving its Anti-Money Laundering efforts, and is Countering the Financing of Terrorism (AML/CFT) regime.
In November 2016, the CFATF Plenary agreed that Guyana should be removed from the CFATF /International Cooperation Review Group (ICRG) process.
That removal meant Guyana would no longer be subject to monitoring by CFATF/ICRG, since the country has been removed from the its former backlisted status.
Guyana was originally "blacklisted" by the the conference in 2013 after that country failed to make any significant progress in implementing required legislative reforms which would have aided in the international combat against money laundering and financing of terrorism.
For recent news on Guyana, visit the link: Guyana reports increased tax revenue from oil