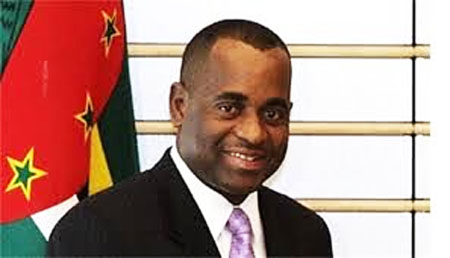 The curfew that was implemented following Hurricane Maria's impact across Dominica, will be revised to facilitate business that operated at nights before the storm hit the country on September 18.
During Monday's press briefing, Prime Minister Roosevelt Skerrit said the curfew may be revised from 6 p.m. to 6 a.m., to 10 p.m. to 5 a.m. (local time).
Facilitating bars
"The effective date will be announced tomorrow (Tuesday). We have a number of bars and this is one of the reason why we are amending the hours. But we need the cooperation of the bar owners. You absolutely should close at 10 p.m. and not be open and have people out in the bars having difficulty getting home. These people may have to go to work next day and you run the risk of having your patrons arrested and then who's going to come to your bar the following night," he said.
Cooperation is necessary
Skerrit said cooperation and collaboration from stakeholders is necessary as more relaxed hours will be announced for the areas still under the mandatory curfew.
Some schools opened
The Prime Minister also provided an update on the status of schools, saying 12 government owned schools have been opened, with more scheduled to open next week. He said the intention is to have all schools reopened soon.
"Today in Cabinet we will take certain decision on shelters and provide some absolute temporary housing for residents … particularly those who are in schools. Decisions will be made to allow you to be out of the shelter and for our children to be back in school, having been disrupted since September 18.
PM Traveling to Brussels
Skerrit also announced plans to travel to Brussels on Tuesday for talks on areas of collaboration and cooperation. "We have been in intensive negotiations with them over the past few weeks. The European Union has been exceptional under the circumstances and we look forward to extraordinary efforts in these very difficult circumstances. We always remain optimistic and confident that we will get the best possible deal that can be provided."
Meanwhile, Permanent Secretary of the Ministry of Housing, Lands and Water Resource Management Lucien Blackmore said almost all residential homes were impacted by the Hurricane.
Blackmore, who also attended Monday's press briefing, said approximately eighty percent of residential infrastructure was impacted directly or indirectly by the hurricane.
For more on Dominica's curfew, visit link: Dominica Police detain looters