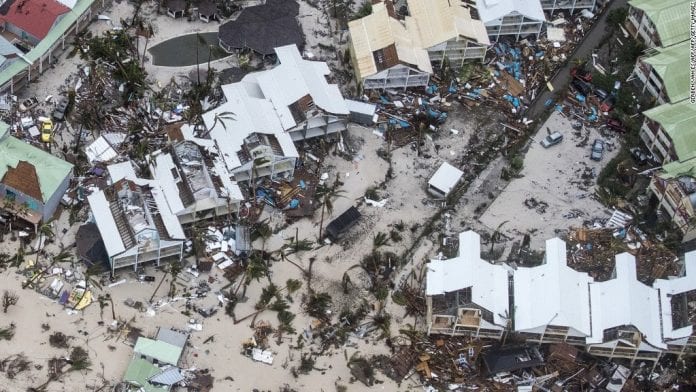 The Caribbean Development Bank (CDB) has announced support for its Borrowing Member Countries (BMCs) affected by Hurricane Irma and for the Caribbean Disaster Emergency Management Agency (CDEMA), which is coordinating the region's response to the affected states.
The CDB will provide Emergency Relief Grants of $200,000 each to Anguilla, Antigua and Barbuda, The Bahamas, the British Virgin Islands and the Turks and Caicos Islands. The funds are to assist with costs associated with damage assessments and the provision and transportation of emergency relief supplies, water and sanitation resources, roofing materials for emergency shelters and community buildings, and temporary shelter for displaced residents.
Immediate response loans to be provided also
In addition, CDB has offered Immediate Response Loans of up to US$750,000 to the affected countries. The loans, available on highly concessionary terms, are designed to support the clearing and cleaning of areas damaged by Hurricane Irma and the emergency restoration of services.
As the region anticipated the arrival of Hurricane Irma, the CDB had also approved a fast-tracked grant of US$150,000 to CDEMA to assist with preparations for mobilizing and coordinating disaster relief.
CDB president Dr. Warren Smith noted the Bank's commitment to providing assistance following the passage of Irma.
"We reaffirm our support for our BMCs affected by this devastating hurricane. We very much regret the loss of life and infrastructure, and pledge to help the Governments and people of the impacted countries recover and rebuild in any way we possibly can," he said.