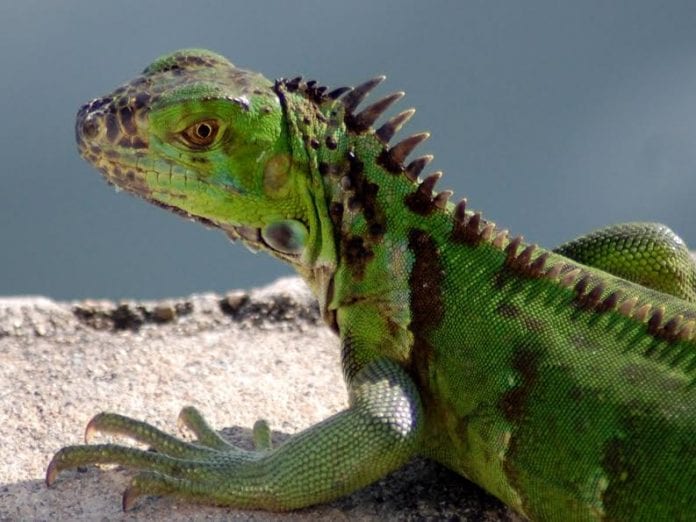 Futile attempts to cull Cayman's iguana population
Environmental officials have warned that efforts to curb the population of invasive green iguanas on Grand Cayman have been futile.
Over a million iguanas
According to environmentalists, there are now more than a million invasive green iguanas despite a government-funded cull that yielded 17,200 iguanas in the past six months.
Head of the Department of Environment's Terrestrial Resources Unit, Fred Burton, estimates that at least 500,000 iguanas will have to be culled next year in order to have any meaningful impact on the iguana population.
Budget not enough
Although the department has CI$1.1 million per year in government's two-year budget plan to deal with iguana control, environment officials have warned this is not enough to keep up with the rate of population growth.
A Department of Environment annual survey conducted in August, showed a population increase of nearly 200,000 in the past year.
Massive increase in last 3 years
Between 2014 and 2017, the estimated green iguana population in Grand Cayman swelled from 254,162 to 1,060,687.
Burton said efforts to control the growth of the invasive species through culling had so far proved ineffective.
A pilot program, operating since May this year, offered registered hunters CI$3 a head to cull iguanas.
Burton said 70 cullers had been registered but only 20 were active, with two operating full time.
He added that various test culls over the past two years had demonstrated that CI$3 per iguana was the minimum price to attract any meaningful take-up from hunters.
Burton also warned that it will take a major national effort to bring the population under control.
For more on Cayman, click the link: Cayman Islands tourism launches luxury destination weddings publication