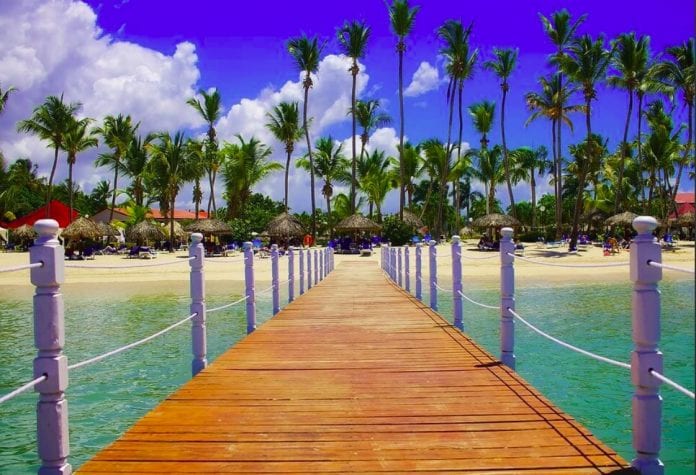 UN official cautions Caribbean tourism official about the pursuit of the all-inclusive resort development.
Secretary-General of the United Nations World Tourism Organization (UNWTO), Taleb Rifai, Tuesday said the Caribbean cannot continue to pursue all-inclusive resort development if tourism is to play an integral role in the development of the region.
Addressing the second-day of the three-day UNWTO Global Conference on Sustainable Growth in Montego Bay, Jamaica, Rifai underscored that all-inclusive resorts had become similar to "modern-day plantations."
"We cannot continue to build five-star hotels in three-star communities. We are ladies and gentlemen serving ladies and gentlemen. That's a very important message we have to keep in mind," Rifai said.
He told delegates, "We have to continue to lower the walls between the host communities and visitors. We cannot let our visitors live in bubbles.
Promoting modern-day plantations
 "That is not acceptable anymore. We cannot continue to promote modern-day plantations in our own countries called exclusive resorts. That is not the model we are looking for at all," he said to rousing applause.
The conference, being held in the Caribbean for the first time,  under the theme "Jobs and Inclusive Growth: Partnerships for Sustainable Tourism' attracted over 1,300 delegates.
It is being hosted by UNTWO, the World Bank Group, the Inter-American Development Bank (IDB) and the Jamaica government.
The development of people
The UNWTO Secretary-General said in the final analysis tourism is about the development of people. He called for communities to be empowered to play a greater role in the industry.
Rifai also called for greater partnerships with the private sector in tourism, noting that the sector will not achieve its sustainable development goals without closer collaboration with private businesses.
Private sector cooperation
"We cannot achieve community empowerment without full cooperation of the private sector and the owners of infrastructural businesses," he said, adding for the sector to garner more attention and receive more help, it has to demonstrate its relevance to other sectors.
"Building walls between nations is not a solution at all," he said, pointing out that the conference is an opportunity to address those issues.
A People based activity
Making the keynote address, Jamaica's Prime Minister Andrew Holness underscored the importance of people in tourism, saying,
"Tourism is fundamentally a people based activity.  So, careful planning of human resources, with private enterprises and employee representatives, is needed to ensure tourism can fulfil its employment creation potential and has a sufficient supply of suitably skilled labor to meet future growth."
Holness also cited creating a tourism industry that enhances opportunities for local communities to leverage their cultural and natural assets and benefit from employment in tourism activities will help to achieve inclusive and sustainable growth.