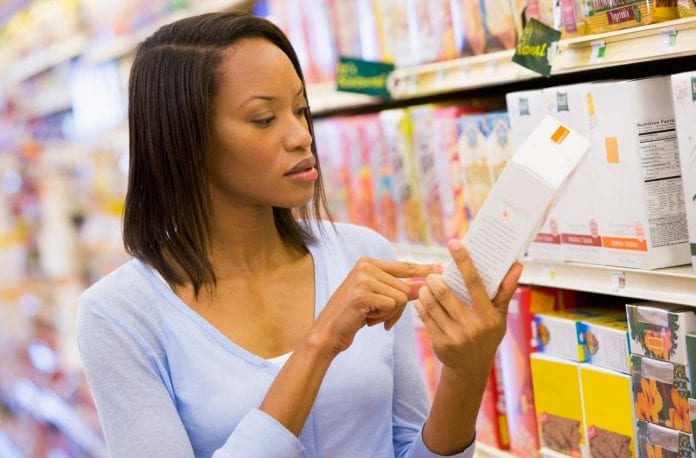 4 reasons why you should fill your shopping cart with store brands
Price isn't the only reason 97 percent of millennials say they buy store brands. Shoppers age 18-36 say store brand products are also more innovative than brand name ones, deliver better value and are higher quality than ever, according to a report by Mintel.
What's more, millennials aren't the only group driving the growing demand for store brands. Private label brands now account for nearly 18 percent of all sales — $115.3 billion, according to the Private Label Manufacturer's Association. In supermarkets, store brands make up 23 percent of all products sold and more than 17 percent of all products sold in drug stores, the PLMA says.
Performance and innovation
Early store brands had a reputation for mimicking the winning qualities of national brands, but many of today's private labels are leading the way. In today's market, it's not unusual to find store brands launching their own innovations and bringing a new standard of performance to both national and competitive private label brands.
For example, some store brand incontinence and feminine care products now incorporate Dri-Fit innovations — the same absorbency technology found in the Prevail national brand of adult incontinence products. With a unique blend of natural and synthetic fibers, Dri-Fit innovations provide the comfort of cotton and the protection of synthetics in protective underwear, bladder control pads/liners, ultrathin maxi pads, thick maxi pads and panty liners. Independent lab testing found that products incorporating Dri-Fit innovations lock in 20 percent more wetness than other leading bladder control brands, based on retention capacity. To learn more, visit MadewithDriFit.com.
Quality and value
Innovation by store brands could explain why, globally, 71 percent of store brand buyers say the quality of private label brands has improved, according to one Nielsen study. And while this study also found that a quarter of American shoppers describe store brands as an extremely good value, it's clear that cost is no longer the only benefit of private label products.
For food items in particular, one major consumer study found most taste-testers felt store brands tasted as good as, and in some cases better than, national brands, Time magazine and Money Manifesto both reported.
Choice and convenience
Today's store brands are available in virtually every product category. From prepared foods and dry goods, to fresh and deli meats, dairy and eggs, as well as health and beauty items and even baby formula, it's possible to find alternative options for many popular name-brand products.
What's more, nearly every major department, grocery and pharmacy chain now has its own store brand, meaning you can find innovative and value-oriented alternatives no matter where you prefer to shop.
Same sources and standards
Food and beverage and consumer products are regulated in the U.S., and store brands are held to the same regulatory standards of quality, safety and source as national brands. What's more, some store brands not only offer the same quality as national brands, they come from the same place.
Store brands may come from national brand manufacturers who use their excess plant capacity to produce and supply store brands to retail chains. Others are made by specialized producers that concentrate their business on providing products for store brands. Still others, such as retailers and wholesalers, may own their own manufacturing facilities that supply product exclusively to their stores.
In a report on private labels, Nielsen noted that "Long gone are the days of no-frills packaging intended only for those on a tight budget — private label, also known as store brands, are no longer viewed simply as low-cost alternatives to name brands; they're increasingly high-quality products that fulfill consumer needs across a variety of price points."
brandpointcontent.com