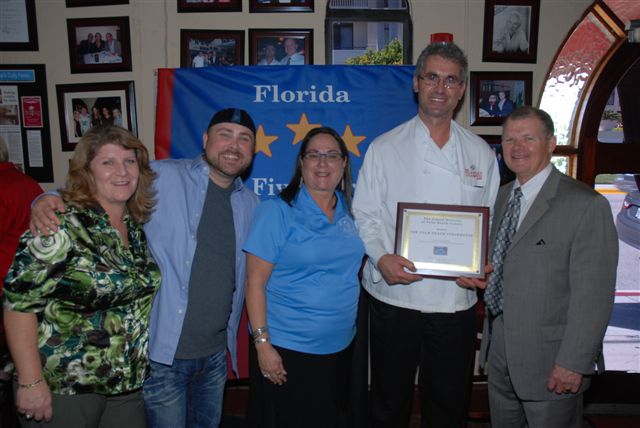 Both of the Palm Beach School District's nominee for the Florida Department of Education (FLDOE) and Florida Parent Teacher Association's (PTA) Community Involvement Awards have been honored as top programs.
South Olive Elementary School's Latino Community Cares program and the Congress Middle School Boys and Blue were recently honored at Florida's Parent Teachers Association leadership conference in Palm Harbor, Florida.
Language for families program
The South Olive Elementary School Latino Community Cares program stemmed from the desire for the school's parents to feel included without a language barrier to prevent their involvement. With 37 percent of the school's population classified Spanish-speaking English Language Learners, the need to connect with e parents in their language is imperative. The program was also created to inspire l families to work together for the betterment of the community and, most importantly, its students.
Monitoring program
The Boys and Blue program at Congress Middle School is a police mentoring program. It pairs officers from the Boynton Beach Police Department with young male adolescents in grades 6 through 8. The program was designed to build relationships between community police officers who the students would see and interact with outside of school.
"It is an honor to recognize these schools with the Family and Community Involvement Award," said Commissioner of Education Pam Stewart. "As a former teacher and principal, I have seen firsthand the importance of positive family impact and community involvement. I have seen the effect it can have on the lives of our students. I applaud these schools for going above and beyond by proactively developing meaningful engagement with family and community members."