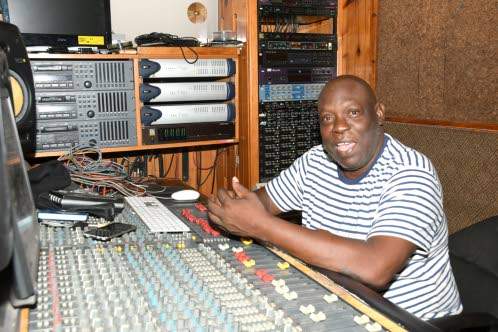 Top reggae and dancehall producer, Robert "Bobby Digital" Dixon has died. The producer succumbed to a kidney-related illness yesterday. He was 59.
Bobby Digital was one of the first Jamaican producers to experiment with digital rhythms in the 1980s and went on to become one of Jamaica's most influential music producers.
In the late 1980s and early 1990s, he was the producer for works by Shabba Ranks, Cocoa Tea, Super Cat and Garnett Silk. He explored styles such as dancehall, lovers rock and roots reggae. He also formed his own sound system, Heatwave and later established his own record label, Digital B Records.
In the late 1990s, he began to work with artists such as Morgan Heritage, Sizzla, Anthony B and Richie Spice. He was the producer of Sizzla's Black Woman and Child album of the late 1990s and Morgan Heritage's Protect Us, Jah. Hit songs produced by Bobby Digital include Buju Banton's Till I'm Laid To Rest, Cocoa Tea's Moving On, Sizzla's Thank You Mama, among many others.
As the Jamaican music fraternity is awakened by the news, tributes have begun rolling in for the great producer.
Via Instagram, Buju Banton said: "BOBBY DIGITAL. love you from the heart .thanks for giving me the chance as a young man . The lord gave the word. Great were company of those that publish it. Rest …"
Una Morgan of Morgan's Heritage also paid respects to the producer saying, " Your talents have touched everyone's career in today's reggae music fraternity and for MORGAN HERITAGE ….YOU were THE BEGINNING. After MCA, Daddy took us to you and the rest is history. There would be NO Morgan Heritage WITHOUT Bobby Digital."
Bobby Digital is survived by his wife Merva, three children and two grandchildren.