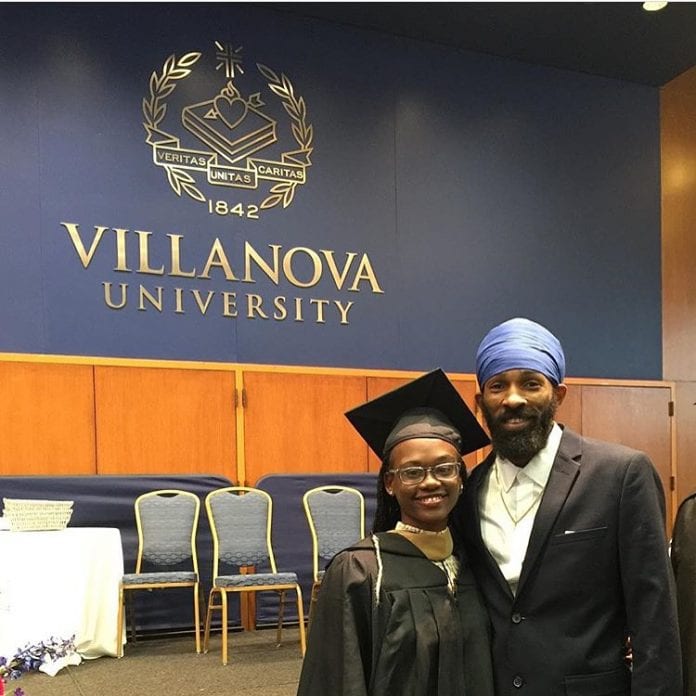 Jamaican Dancehall deejay, Spragga Benz, posted this photo showing his "Happy Moment" as a proud Papa at his daughter's graduation recently from Villanova University in Pennsylvania. He captioned his Instagram photo "Congrats to you Shanice… Next… On to the Masters…" showing his pride but also his high expectations.
Carlton Errington Grant was born in Kingston Jamaica in 1969. As he started his career in 1991, he was known as Spaghetti for his tall and thin frame but that was soon shortened to Spragga. He used to work for L.A. Benz, so that was a natural addition to his name. He has had several dancehall hits and is also notable for his role in the 2002 film Shottas.
Spragga's daughter Shanice received her Bachelor's from Villanova University, Class of 2016.