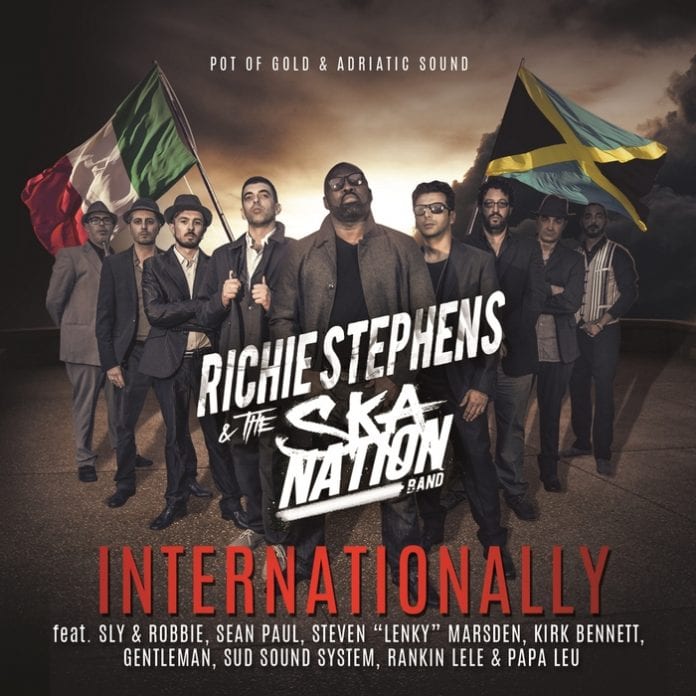 Ska music takes on Hollywood
Reggae hits Hollywood as Singer Richie Stephens & The Ska Nation Band attend the 7th annual Hollywood Music In Media Awards (HMMA) in November. The Ska group is turning heads and making a name for Caribbean music by earning a nomination for 'Best Reggae Album'. The nomination comes less than a year after the release of the group's debut studio album 'Internationally', which include hit singles "Fire Fire", "Kingston Salento", and "Original Style" feat. Sean Paul & Gentleman.
Stephens told reporters "Wow! God is truly amazing! We are overwhelmed to have earned our first nomination at the HMMA Awards. I am fired up about how things are going with us so far." from his home in Kingston, Jamaica.
"This first nomination is a special moment in my music career that I will treasure for the rest of my life. I would like to thank our fans, especially those here in Italy, the rest of Europe, Jamaica, the USA and Canada. We also thank our management team for believing in us." said Ska Nation Band member Papa Leu.
The 2016 HMMA awards visual mediums including film, TV, movie trailers, commercial and music videos for both mainstream and independent artists. Artist and composers from around the globe are reviewed and selected to take part in this event. The awards event features live music performances, celebrity appearances, award presentations, and a dinner banquet.