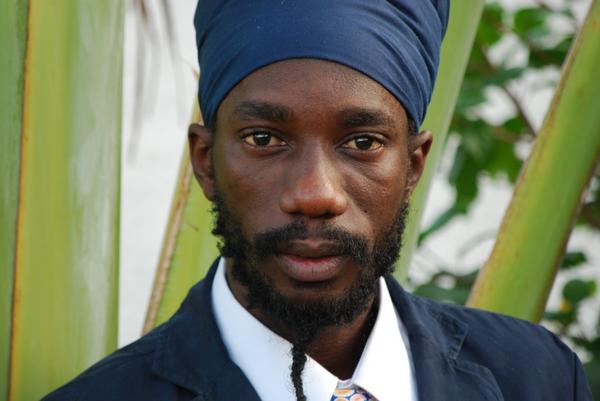 The visuals for Sizzla Kalonji's "Crown On Your Head" song have been released ahead of his highly anticipated On A High album.
A joyful Sizzla goes to the streets to motivate his people in this video directed by G-Mac and shot in various sections of Kingston.
Close-up images melt into one another, shining light on Jamaica's lifeblood, its people. Enlightenment, the overall theme, is delivered in a methodical manner. In these ever-changing times, pointing to a depiction of what it truly means to be Solid As Rock.
The Grammy-nominated singer, who has released more than 90 albums over the course of two decades, is probably the most consistent Jamaican entertainer to date.
The singeris back with complete lyrics to satisfy thirsty minds, following the release of Million Times, a dedication album to the women.
"Rise To The Occasion," "Holding Firm," and "Haven't I Told You" all convey themes of elevation that are comparable to "Crown On Your Head" in many respects.
During these sad times, the creative poet shares songs with the public in order to heighten people's consciousness.
Songs like "System" and "Business" are two songs from his upcoming album "On A High," which will be released on August 6 via ONErpm and will pique many people's interest.
"Crown On Your Head" is a visual representation of the various routes we all travel in life. While being ever-present, the tried and tested reward of effort.
On harsh cityscapes, deliberate tribute to Jamaican art portrays optimism. Flowers may certainly bloom from concrete roots, regardless of the circumstances. Simultaneously, Sizzla represents himself as the common man, a teacher, working from within the system to bring minds together.
Sizzla's most iconic, musical inflections take visceral form as he trods the cityscape. On A High will be available on all major platforms and digital outlets.
"Crown On Your Head" video is now streaming on Youtube.