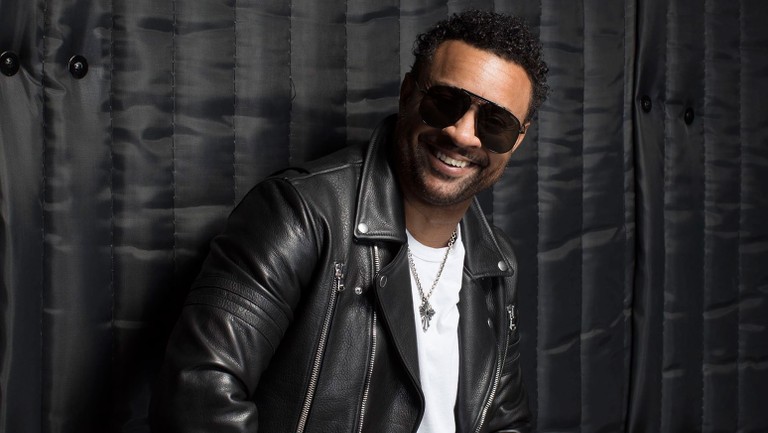 Grammy-winning reggae singer Shaggy will launch a new weekly music show called Shaggy's Yaad on the Fly channel on SiriusXM.
"Get ready to celebrate the 4th of July in style next week with "Mr. Boombastic" himself," SiriusXM stated on Monday, June 28 as he announced that the show will premiere on Independence Day, with a new episode airing weekly.
According to a statement, the show will "feature a wide range of contemporary, rare and classic tracks spanning the hip-hop, dancehall and reggae genres from the early 90s to 2000s, with insights from Shaggy about the musical history of his Jamaican homeland and its global impact."
The multi-Grammy award-winning artiste, born Orville Burrell, says he is excited about having his own radio show.
"I am so excited to have the opportunity to host my own radio show on SiriusXM FLY. Shaggy's Yaad gives me the opportunity to take listeners on a cultural journey and showcase the musical history of Jamaica. I can't wait for listeners to join me as I play a wide range of music including beloved favorites as well as some unexpected surprises," he said.
Shaggy who is from Kingston, Jamaica, is known for hits such as "It Wasn't Me" and "Angel," will take listeners on a deep dive into the cultural history and influence of Jamaican music from old school to new school, spinning tracks from Barrington Levy, Rihanna, Sean Paul and more.
Sirius XM, headquartered in Midtown Manhattan, New York City, is one of the leading audio entertainment companies in the United States.
"Shaggy's Yaad" will air weekly starting July 4 at 3 p.m. ET on SiriusXM channel 47 and on the SiriusXM app, with re-broadcasts on Tuesdays at 11 a.m. ET, Thursdays at 5 p.m. ET, and Saturdays at midnight ET on the channel that plays a mix of hip-hop and R&B from the 1990s and 2000s.