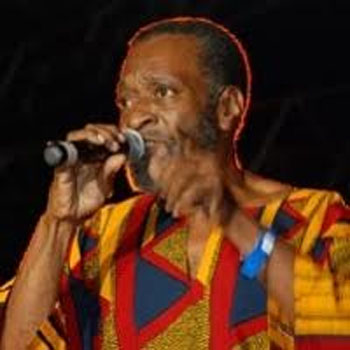 SALUTE Junior Murvin
by Howard Campbell
Jamaica was not for the faint of heart in 1976. The political turmoil there influenced many a song, one of which was 'Police and Thieves' by singer Junior Murvin.
In 1977, (40 years ago), the album of the same name was released in the United Kingdom by Island Records. 'Police and Thieves', the song, entered the UK national chart the previous year.
Lee 'Scratch' Perry
Produced by Lee 'Scratch' Perry, Police and Thieves was not only a hit with the UK's growing West Indian population, but also the punk movement that dominated that country.
The song was a massive breakthrough for Murvin who hailed from Portland, a scenic, rural parish in eastern Jamaica. He had been singing since the 1960s for various producers without success. At one stage during the early 1970s, he gave up music due to frustration. But then he hooked up with the eccentric Perry, who was enjoying a golden run with cutting-edge songs like 'Duppy Conqueror' and 'Small Axe' by The Wailers, 'War Inna Babylon' (Max Romeo) and Junior Byles' 'Curly Locks'.
Wasn't a political statement
Although the political scene in Jamaica was bloody because of  conflict between criminal gangs supporting the ruling People's National Party and Opposition Jamaica Labor Party, Murvin consistently insisted 'Police and Thieves' was not a political statement.
The song, which caused a riot at the 1977 Notting Hill Carnival in the UK, has endured. It was covered by punk group The Clash for their self-titled debut album that year. Culture Club's Boy George's version entered the UK charts in 1998.
'Police and Thieves' has been used in several movies including Rockers, Lock, Stock and Two Smoking Barrels and Third World Cop.
Junior Murvin died in December 2013.
For a previous SALUTE, visit the link: SALUTE Hasley Crawford – T&T track and field