LAUDERHILL, Florida – The intermittent drizzle at Lauderhill's "Beer-B-Q on 38th Avenue" street party on Friday was no deterrent for attendees who were determined to enjoy every aspect of the event—barbecue, beer, comedy and of course the amazing voices and enviable dance moves of R&B singers Lloyd and Ginuwine.
Early acts included the winners of Lauderhill's Annual Talent Contest, followed by a hilarious stage rendition of the dating game—with real-life participants seeking love. Comics Chris Priester and Marvin Dixon hyped the audience with jokes and comedy skits. Dozens of food vendors competed for the Best Barbecue Contest while DJ Bulletproof from 103.5 the Beat kept guests on their feet. Microbreweries served up free beer and the vibe was just right to make this event simply unforgettable.
Lloyd, who is also a songwriter, rapper and dancer, delivered an exciting performance, singing hits like "Get it Shawty" and "You." He wooed the crowd when he grabbed his acoustic guitar to finish his set, warming the hearts of all the guests—especially the ladies.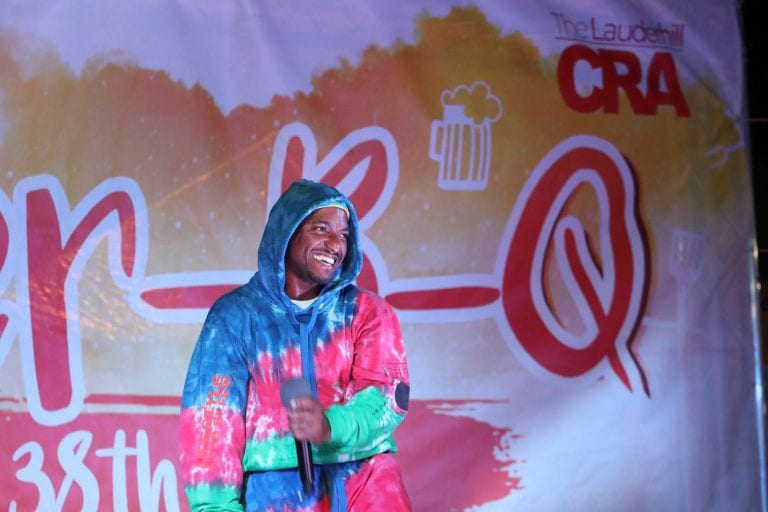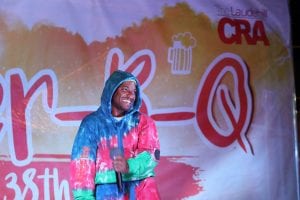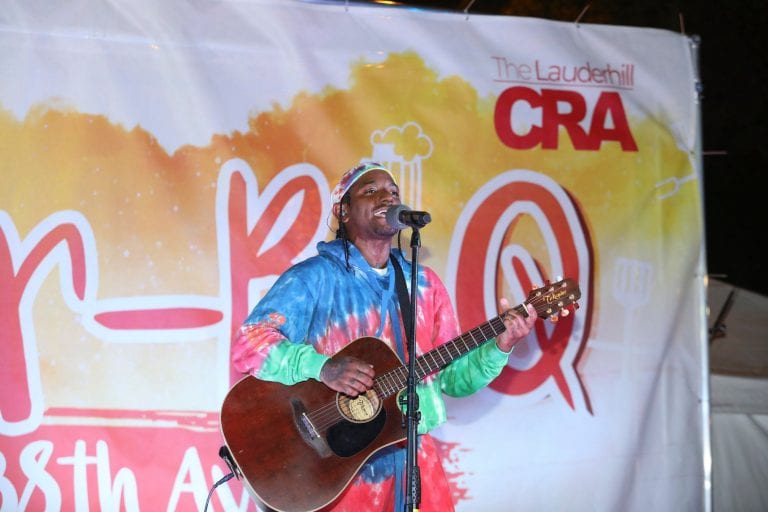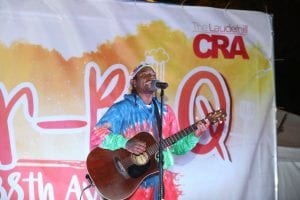 Platinum-selling solo artist Ginuwine slayed with hits like "In Those Jeans" and the notorious "Pony." With his signature debonair moves, his ability to engage and draw in the crowd, and of course, his still flawless voice, Ginuwine left the audience wanting more.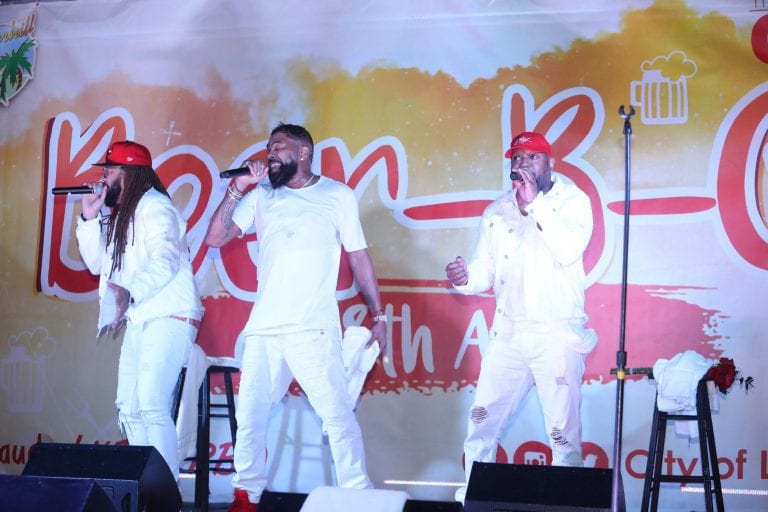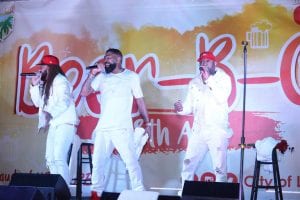 - Advertisement -

Events on 38th Avenue such as Beer-B-Q and Jazz on 38th set for January are part of the plans to foster the growth of an Arts and Entertainment District. The City of Lauderhill and Community Redevelopment Agency are investing $4 million dollars to create a full entertainment experience filled with shopping, dining and shows (with its proximity to the Lauderhill Performing Arts Center.)
The CRA will present another Jazz on 38th Avenue on January 24 in the same location.