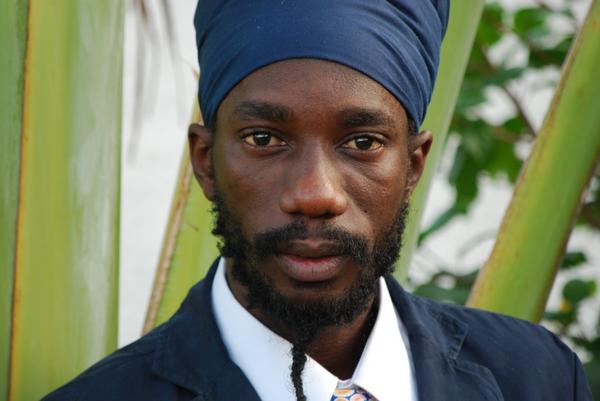 Miguel Collins is the famous reggae/dancehall star known professionally as Sizzla Kalonji. His lustrous career in the music industry is well served as he continues to enjoy over two decades as a bonafide reggae ambassador.
Attempting to dissect his amazing and consistent body of work is a tedious task at hand. The deejay has released ninety studio albums to date, with twenty-one of such charting on the Billboard Top Reggae Albums music chart.
These five songs from the brilliant songwriter are among the most popular from his catalog, and a must-know for any reggae fan.
Black Woman and Child
Twenty Four years ago, this monumental body of work produced by the late legendary, Bobby Digital took the reggae world by storm. The title track from the VP released album pays serious homage to women of African ancestry who proudly display their role as mothers. The captivating rhythm deeply pulsates the listener's interest to a mental picture of the black woman and her role in modern society as she tackles her femininity while rearing the future.
Simplicity
In 2002, the artist released his seventeenth studio album titled, 'Da Real Thing' which he executive produced. Track two, Simplicity, details a pure and righteous manner of conducting one's life choices. The song's laid-back reggae vibe is the perfect listen for a long drive out to the countryside.
She's Loving
Track thirteen from the same album is the R&B-inspired, drum-layered, She's Loving. Sizzla's raspy vocals are replaced with a tease of falsetto, as the lyrics tell a story of a woman in love with a man who is equally enamored.
Rise To The Occasion
In 2003, the title track for his eighteenth studio album became a club favorite of hip hop and dancehall fans alike. The slow-paced banger encourages the listener to live up to their fullest potential in life.
These Are The Days
The very successful 'Egyptian Riddim' that took over dancehall's global appeal in 2003, featured several top-tier deejays. Among them was none other than 'Dada' himself. The compilation mix produced by Daniel Lewis and Donovan Bennett was released by Greensleeve Records as part of their rhythm album series. Kalonji's hardcore fast deejay style made his track a monster hit on the popular album and served as track thirteen on his album 'Rise To The Occasion'.