Dennis Brown remembered by those closest to him
Reggae artiste Marla Brown is the youngest child and daughter of the late Crown Prince of Reggae and his widow Yvonne Brown. A trained dancer in ballet, urban and Contemporary styles, Marla has performed extensively around Europe for over 14 years. A past Ambassador for the 2012 London Olympic and Paralympic Games, a semi-finalist in the Hit TV show "Britain's Got Talent" and noted dancer for the sporting Giant Adidas, she is well known among the entertainment scene in the UK.
Following in the footsteps of her father, Marla recently transitioned to the recording studio. She launched her solo career representing her father during Reggae Month in February 2014, performing at various shows across Jamaica. With a barrel of upcoming musical collaborations with some of Jamaica's finest artists and producers, and a newly released EP "Deliverance," this young reggae princess has a bright, exciting future ahead.
In honor of Dennis Brown's musical legacy, the National Weekly spoke to Dennis Brown's daughter, reggae artiste Marla Brown, about memories of her father, and how his legacy has shaped her own music.
What's your favorite music-related memory with your father?
My favorite music-related memory with my dad would have to be the family having singalong performance at home. My Dad and my brother Jason (Dennis Brother Jr.) were huge fans of Michael Jackson, so they would always select an MJ song to perform – including dance moves! Dad's favorite was "The Way You Make Me Feel" and he would sing this while cooking. Dad was such a joy and a great energy to be around. He knew how to have fun and to lighten any mood. There was never a dull moment with us at home.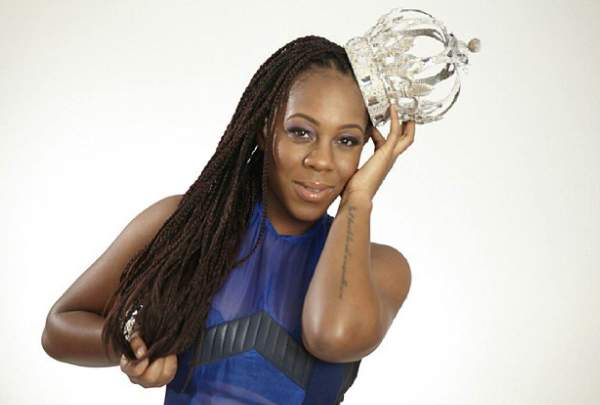 What was it like recording your father's song on the upcoming VP Records tribute album to your father, "We Remember Dennis Brown?"
Recording my chosen song for the album was a real heartfelt joy. "Words of Wisdom" is one of my all-time favorite songs from Dad's catalogue, so it truly makes my heart glow to be able to share it. "Words of Wisdom" was written by my Mum Yvonne (Yvonne's Special Label) so it brings me immense joy to know that I have begun to give back to them in a musical way.
I am a big brass fan, so "Words of Wisdom" truly comes to life for me, so I am very happy with my selection. I live each day by words of wisdom, hence why I too chose to open my debut E.P. "Deliverance" with spoken words of wisdom by my Dad. VP Records also watched  me grow by my Dad's side from I weas a tyke, so working alongside them definitely brought a smile to our face, as they could witness my own professionalism and artistry.
How has your Dad's legacy inspired your own music?
Behind the "Crown Prince of Reggae" title, my Dad truly exemplified what it is to love, [to] show love for self and for family. His generosity, humble heart and charisma shines within me and am ever thankful to now to express my own perception of life through my music. When I performed at Dad's birthday celebrations in Jamaica in 2014, the glow in people's eyes and hearts in that moment made me realize how much Dad truly meant to people and how precious it was to be his child, to continue his work. The great years of standing on the sideline of the stage watching him in admiration also influenced my own performance when I take to the stage.
It was also important to present my own self to the music world as Dad did. He was very big on being true to oneself. Creating your own shine and uniqueness. I wanted my projects to contain the ideas and concepts of life I feel need integral attention – to liberate (others) and create a shared consciousness to encourage growth, empowerment and love (self and universal).
I have only been on the music scene officially for one year, debuting my first project "Deliverance EP," and I honestly never expected such instant beautiful reception worldwide. I know Dad is guiding my footsteps. Dad has molded my being and blessed my heart. I cannot ask for anything else for my journey.