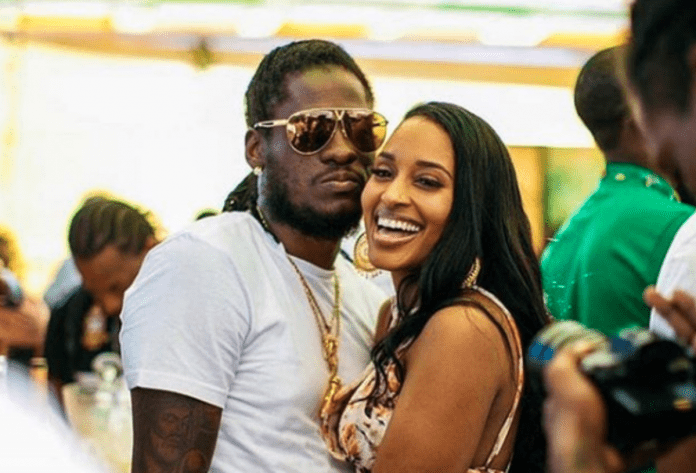 Jamaican Dancehall artiste Aidonia has released a new single just in time for the summer.
The song titled "U Know Di Vibe " released on Friday, June 4, is co-produced by 4th Genna and Crash Dummy Productions.
The song's official video, which features his wife, Kimberly Megan, was shot across locations in Montego Bay, St. James, and is directed by Cinema 20K.
While the song is fresh on the scene, the 40-year-old Dancehall deejay has been teasing the single for some months. Reports are that the fun in the sun visuals was captured during Kimberly's October 11, 2020 birthday celebration.
Aidonia captioned his post that day, "U Know Di Vibe," a teaser for the newly released tune.
The couple has been a couple goals for many social media users, who welcomed Kimberly's presence in the video.
"Jah know this hit hard. You don't need models when your wife is Kimberly Megan #Respectfully," one person wrote.  Another complimented, "A guess we can say Aidonia is the summa king."
As players in the entertainment industry await word on its reopening, entertainers are preparing to drop new music which will serve as summer anthems.
Since its release, the song and video garnered over 190,000 views on YouTube.