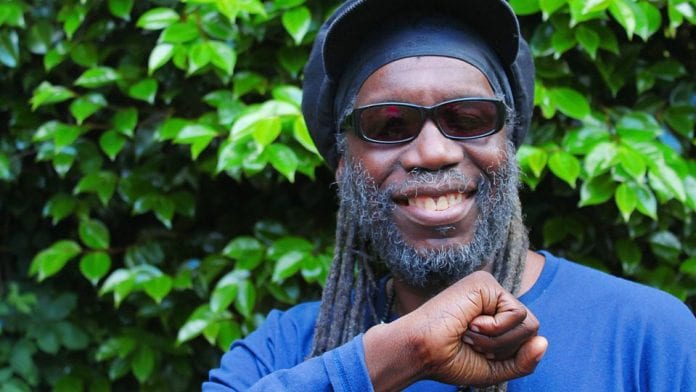 Veteran British deejay Macka B takes a stand against prejudice in football with his latest song, Kick Racism Out of Football. On it, he pays homage to black players in the United Kingdom, past and present, who have excelled despite racial abuse.
Kick Racism Out of Football was released in early May.
Macka B, whose parents are Jamaican, notes that significant strides have been made by British football authorities to stamp out racism. But an ugly incident involving Jamaica-born Manchester City and England striker Raheem Sterling inspired him to write and record Kick Racism Out of Football.
"As the kind of artist that I am, I have to point out injustice when I see it and turn it into a positive," he said.
Sterling was abused by Chelsea fans at Stamford Bridge last December, just months after he represented England at the World Cup in Russia. He stridently addressed the matter in interviews, and was also critical of how British media covered sportsmen of color.
 According to Macka B, Sterling handled the situation in a dignified manner.
"Raheem Sterling did very well in standing up for himself and for other players. And because he is such a big name they had to listen and even more so because they knew what he was saying was true," he said.
Macka B was born in Wolverhampton, a city in the British Midlands. Growing up there in the 1970s, there were few black players in the top tier of British football. Clyde Best of Bermuda, who played for West Ham United, Cyril Regis of French Guiana and West Bromwich Albion, and Laurie Cunningham of Jamaica and West Bromwich Albion, played in what was then the English Division One.
In the 1980s, the British game became more diverse with the rise of home-grown players like Garth Crooks (Tottenham Hotspurs) and Ricky Hill (Luton Town), and players born in the Caribbean, notably John Barnes and Luther Blissett of Jamaica, who turned out for Liverpool and Watford.
The 52-year-old Macka B is an influential figure in British reggae. His songs include Proud of Mandela, Long Time Rasta Tell Dem and Medical Marijuana Card.