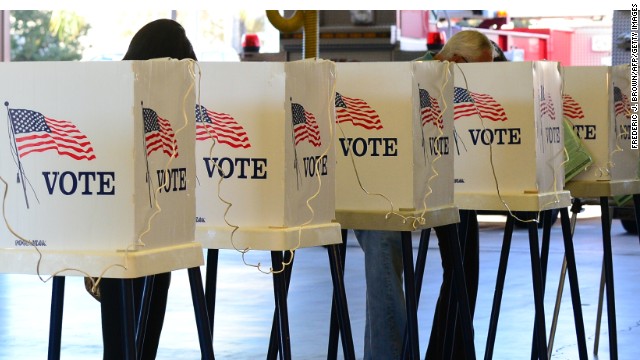 MIAMI, Florida – Excitement is rapidly building in Florida as the March 17 presidential primary elections for the Democratic and Republican parties draw near. With incumbent Republican candidate President Donald Trump running unopposed, it's natural that the excitement is among Democrats and those seeking to support a Democratic candidate to run against Trump in the November 3 General Elections.
Unfortunately, some 3.6 million Floridians will be unable to vote to select a Democratic nominee because although they are registered voters, they are registered with no party affiliation or NPA.
Despite years of criticism, Florida is among states that conduct closed primary elections, where voters may only vote for the candidates of the party in which he or she is registered.
Over the last decade, an increasing number of Floridians have been registering as NPAs. According to the League of Women Voters of Florida, the number of Floridians registering as NPA increased by 55 percent between 2014-2016.
In Broward, Miami-Dade and Palm Beach counties, voters registered as NPA's outdo registered Republicans and are running a close second to registered Democrats.
Some people, including Caribbean-Americans, on attaining their citizenship, are unsure which party to register for. Others, believe it or not, are unfamiliar with either the Republican or Democratic parties, and select to register as NPA just to be assured they register to vote, not knowing there are consequences to being an NPA voter. Others who are American citizens, but not registered voters may hurriedly register to vote when they apply for a Florida driver's license under the federal "motor voter" law. Tax collectors and license clerks are required to provide voter registration forms to their customers. However, since stipulating a party affiliation isn't a requirement on these forms, some people, for whatever reason, chose to register as NPA.
Moreover, there are several incidences where registered voters who originally registered as either Democrats or Republican, switch to re-register as NPA because they're dissatisfied with both parties.
The result is that Florida has one of the largest blocs of independent or NPA voters eagerly sought after by candidates in general elections. In a general election, all registered voters receive the same ballot regardless of their party affiliation and are eligible to vote for any candidate.
Despite relevant notices, and public service announcements advising voters to switch from NPA to either the Republican or  Democratic Party by February 18 so as to vote in the March 17 primaries, thousands of voters did not follow through. These people have been technically disenfranchised from voting, despite expressing passionate interest in candidates on the primary election ballot.
This is a very serious situation, especially in the very competitive Democratic race where some five candidates are jockeying for the majority votes in the Florida primary.
In the Democratic strongholds in South Florida, it is estimated that some 110,000 Black voters are registered as NPA. The loss of these votes in the primaries could be very detrimental to candidates depending on the Black vote to get them nominated as the Democratic presidential candidate.
It's unfortunate there are voters who either through ignorance, or sheer irresponsibility, do not pay much attention to primary elections. But it's these elections which determine whether or not the most suitable man or woman is nominated to seek the presidency in the general election. Being unable, or unwilling to vote, could result in an inept candidate being nominated to represent one's party to be elected the nation's next president.
While it is too late to switch from NPA to a party registration for the March 17 elections, there's time enough to register for Florida's August 18 elections. In these elections; Democrat and Republican candidates will be seeking nomination, or election to various state, county, municipal and judicial offices, and will require full support of their registered party voters. The deadline for switching from NPA to either the Democratic or Republican Party is July 20.
Meanwhile, an attempt is underway to place an initiative on the November 3 election ballot to ensure NPA voters can vote in future primary elections. The initiative sponsored by an organization named All Voters Vote has acquired the relevant signatures to place the initiative on the ballot. If approved by 60 percent of voters, Floridians will be able to vote in future primary elections for state governor, cabinet members and state legislators. This does not seem an ideal solution as the initiative appears to not change presidential primaries to a universal primary contest. But, at least, it would give more relevance to all registered voters in state elections.
Those voters suitably registered to vote on March 17, must make sure they vote—exercising this distinct privilege lost to NPA registered voters.