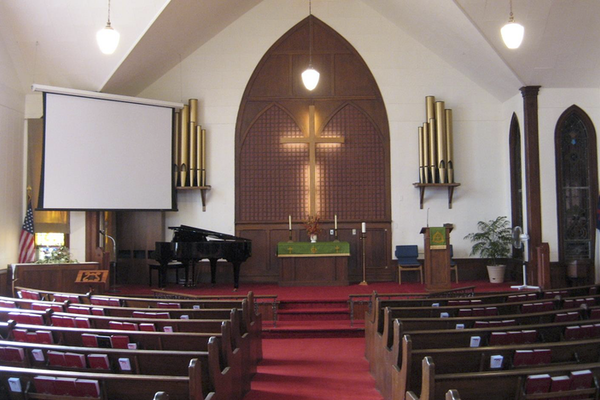 SOUTH FLORIDA – One of the many underlying social impacts resulting from the measures being imposed locally and nationally to counteract the spread of COVID-19 (coronavirus) is the impact on religion.
Since it's the consensus of scientists that people-to-people contact is the primary way of spreading the virus, entire communities, including businesses and churches, have ceased to function to facilitate very important social distancing.
For several weeks now, Christians in South Florida have been unable to attend and participate in regular Sunday services. This is understandable as crowded churches are susceptible to spreading the virus. Even before public officials issued stay-at-home orders some churches took measures to stop members from taking the rite of Holy Communion, especially in churches where the wine, representing the blood of Jesus Christ is served to congregants from one cup, or chalice.
However, during Easter, one of the most poignant anniversaries in the Christian calendar approaches, more Christians are restless to attend church on Easter Sunday. This is traditionally when most Christians attend a church to commemorate the resurrection of Christ from his crucified death on the preceding Good Friday.
Last week Florida's Governor Ron DeSantis imposed a 30-day stay-at-home executive order for Florida but made the controversial decision to exempt churches from the order. Justifying this decision the governor said he didn't think he has the right to stop churches from holding services.
Since his decision, several churches, including the Catholic Diocese of Miami, has stated they'll not he hosting Easter services, in light of the continued spread of the coronavirus. In Rome, the Pope, head of the Catholic Church has also canceled the anticipated, and largely attended Easter services, as the virus continues to cripple Italy.
Still, there are churches across the country, which are determined to, at the risk of penalty to church officials, continue holding services, not only at Easter but every Sunday.
These churches and their members who are willing to attend services, and defy social distancing orders, argue their Christian faith does not harbor fear, including of a vicious pandemic, as their God: who is not a God of fear, will protect them from the virus. "How can we say we trust and believe in God's protective grace, and then act in fear of going to church to worship Him?" a Louisiana pastor who remains determined to open his church for worship asked on a recent televised interview
There are strong arguments to support this Christian view and also strong arguments against it.
One of the characteristics of Christianity is the various levels of faith or belief in the Christian God.
In the Holy Bible, Jesus Christ told his followers the Parable of the Sower.  In the parable, Jesus tells of a farmer who sow seeds indiscriminately. Some seeds fall on the wayside where there's no soil, some on rocky ground with little soil, some on soil which has thorns, and some on good soil. In the first three cases, the seeds fail to produce a crop, but when they fall on good soil thy yield crop thirty, sixty, or a hundredfold.
Later, Jesus explains to his disciples that the seeds represent the Gospel, the sower represents anyone who proclaims it, and the various soils represent people's responses to it. The first three seedings representing people whose faith was not strong to last, and the last Christians of supreme faith.
Christians willing to continue attending churches despite the warnings of social gathering liken themselves to the soil that accepted the good seed. They see themselves as strong, faithful Christians protected by God, not by man.
The counter-argument is the same Bible, often a book of wide variety of interpretations, also exhorts: "What good is it, my brothers, if someone says he has faith but does not have works? Can that faith save him?"
To place this bit of scripture in the context of the current controversy over banning church services, "works" in the means applying good sense and judgement not to defy the stay-at-home orders and risk contamination. If one's house is on fire, one tries to escape, the counter-argument continues. Regardless of the strength of one's faith, one will be burnt if they refuse to flee.
The disappointment of being unable to attend traditional Ester services is understood. But there are real alternatives. Several churches are offering online services, in which families can participate from the comfort of home. These trying times make it most important that Christian believers, irrespective of the level of their faith, are able to worship and pray to God on a more personal one-on-one basis. After all, what's important is the relationship a Christian has with God. This relationship isn't relegated to a crowded church. What the coronavirus pandemic is revealing is that if Christians truly believe and trust in God, they can be in touch with Him privately, in the quiet of their homes. God is there too as He is in the church.