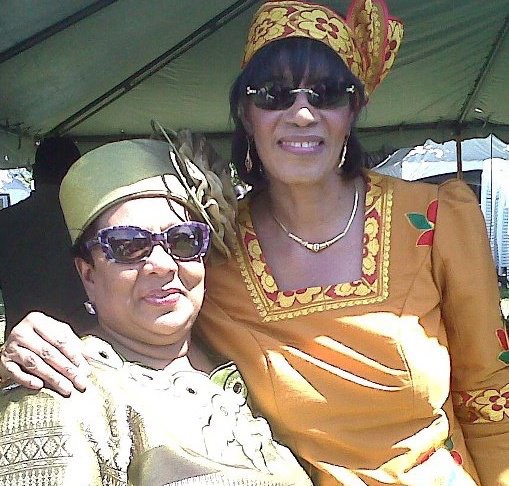 Remembering Vonnie McGowan-Arscott
Oliver Falloon-Reid,  President of JURA
Vonnie McGowan-Arscott, O.D. who passed away on Thursday, August 18 can be described as a woman of excellence. While we use this description for a variety of people and events, when we think of this illustrious Jamaican, advocate for the less fortunate, and ambassador for things Jamaican, we realize these words have genuine meaning.
Her legacy spans across the Jamaican Diaspora, touching countless lives in many ways.  She loved people, and was passionate about Jamaica and Jamaicans, and very fitting, pioneered the Woman of Excellence Awards, recognizing outstanding Jamaican women for many years – always shining the spotlight on others.
People who knew her, may recall her time as a very successful radio and TV presenter in New York City during the 1980s. Her skills as a Disc Jockey raised the profile of vintage Jamaican music, influencing many concerts and creating an opportunity for music promotions at the time.  Many successful musicians and Jamaican artistes will testify to her role in promoting their careers and securing life changing international opportunities for them.  This aspect of her work served to break new ground for Jamaican culture and music in world renowned venues, including Madison Square Garden and the World famous, Apollo Theatre in New York City.
In 1990, McGowan-Arscott relocated to South Florida, and maintained her community momentum by getting involved with various civic organizations and continued helping the less fortunate. She became a member of Jamaica United Relief Association, Inc. (JURA), serving as president from 2009 to 2011.  Her signature projects included the monthly outreach feeding of the homeless in Broward and Miami-Dade, a collection drive where she said "your small change can make a big change".  She also assisted a number of 'undocumented' Caribbean farm workers in the agricultural belts of Florida, was involved in countless feeding projects in Jamaica, and raised funds for the Athletic Foundation in that country to assist the gifted youth.
She is survived by her Husband Paul Arscott, her children Daemion, Jody Black, Robert Arscott and five grandchildren. Her memorial service has been set for September 17.