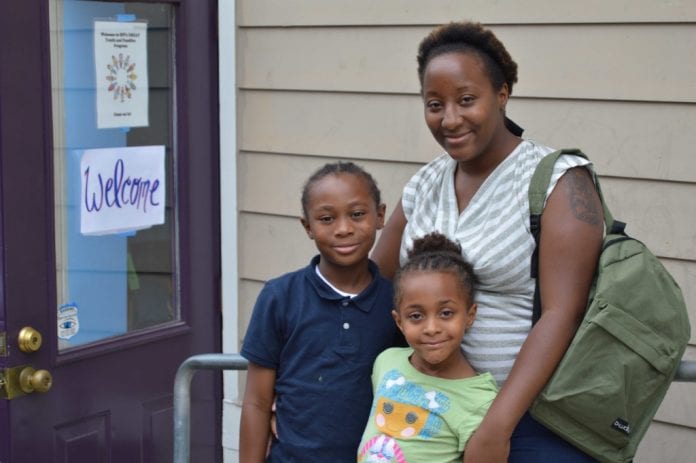 Donate to Christmas in July
BROWARD COUNTY, FL – Broward County and Kiwanis Divisions 23 and 24 are once again partnering for Christmas In July to benefit homeless children in our community and help them prepare for the upcoming school year. This year, the number of homeless children in Broward County's school system reached 4,479, the highest number ever. Christmas in July will be relied upon to help meet their needs as in years past.
Residents are invited to support this effort by donating new items for children newborn to 19 years. Items needed are:
School supplies

Pants/slacks/shorts

Skirts/dresses

Shirts/blouses

Shoes and socks

Undergarments

Diapers/wipes/baby clothing

Reading Books
Recipients of Christmas in July donations last year shared the impact of the community's generosity. A newly homeless 18-year old boy through crying tears and clutching his new shoes explained "I've been in foster care all my life and this was the first new pair of shoes I've ever owned."
One struggling mother with small children said "Most mothers experiencing homelessness with infants and toddlers are unemployed. Being able to obtain diapers and wipes at a moment's notice from Christmas in July brings tears and gratitude. I feel so blessed that someone is so kind."
Collection boxes are located at select County facilities and at all Broward County Libraries through Friday, June 28th. To find the nearest branch library, visitBroward.org/library.
In addition to libraries, collection boxes are located at the following Broward County facilities:
Downtown Governmental Center, 115 S. Andrews Ave., Fort Lauderdale

Government Center West, 1 N. University Drive, Plantation

Animal Care and Adoption, 2400 SW 42nd Street, Fort Lauderdale

Nancy J. Cotterman Center, 400 NE 4th Street, Fort Lauderdale

Parks and Recreation Division, 950 NW 38th Street, Oakland Park

Main Courthouse, 201 S.E. Sixth St., Fort Lauderdale

North Regional County Courthouse, 1600 W. Hillsboro Blvd., Deerfield Beach

South Regional County Courthouse, 3550 Hollywood Blvd., Hollywood

West Regional County Courthouse, 100 N. Pine Island Road, Plantation

Traffic Engineering Division, 2300 W. Commercial Boulevard, Fort Lauderdale

Water and Wastewater Services, 2555 W. Copans Road, Pompano Beach

Port Everglades, 1850 Eller Drive, Fort Lauderdale

Aviation Department, 2200 S.W. 45th St., Dania Beach

Broward County Main Library and all Branch Libraries
Residents can also make monetary donations on the Christmas In July website through PayPal.
Christmas In July activities culminate with a day filled with entertainment, games, food and gifts that provide homeless children, from newborns to age 19, with new clothing, socks, shoes, underwear, toiletries and reading books. School-aged children also receive school supplies for the approaching school year. This is all made possible through the generosity of Broward County residents, companies and County employees.
The number of children helped by Christmas In July has grown annually. Since its inception in 2002, Christmas In July has served more than 25,000 homeless children in Broward County. Kiwanis Divisions 23 and 24 are also reaching out to the community for financial and in-kind support for Christmas In July. For more information visit Christmasinjulyinc.com or contact Pam Davidson 954-632-8043.