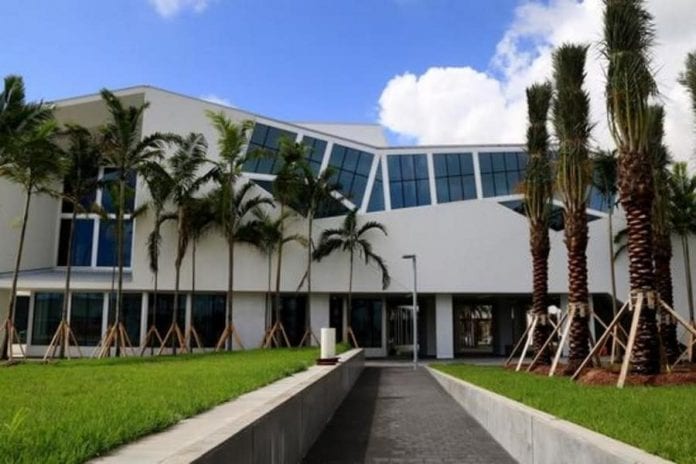 POMPANO BEACH, Florida – The Pompano Beach Cultural Center is proud to present a staged play reading of the Tony-nominated For Colored Girls Who Have Considered Suicide/ When the Rainbow Is Enuf. 
This remarkable play, written by Ntozake Shange, takes place in Harlem in the early 1970s. The play made its Broadway debut in 1976 and has been adapted into a book, a television film and a theatrical film. The reading, followed by a talk-back, takes place Saturday, August 31 at 3pm.
"This play is just as relevant and provocative as it was in the 1970s," said Phyllis Korab, Cultural Affairs Director. "We are very proud to present this important work and to open a dialogue about social problems in an honest, heartfelt and empowering fashion."
The play's author, Ntozake Shange, captures the essence of women of color in the twentieth century trying to survive urban life in an impoverished Harlem. First published in 1975, the play received the Obie Award and was highly praised including in The New Yorker for "encompassing…every feeling and experience a woman has ever had."
For Colored Girls… tells the stories of seven women who have suffered oppression in a racist and sexist society. The piece is a series of 20 separate poems choreographed to music that weaves interconnected stories of love, empowerment, struggle and loss into a complex representation of sisterhood. The cast consists of seven nameless African American women only identified by the colors they are assigned. They are the lady in red, lady in orange, lady in yellow, lady in green, lady in blue, lady in brown, and lady in purple. Subjects of rape, abandonment, abortion and domestic violence are tackled.
For Colored Girls… is a piece of work inspired by events of Shange's own life. Shange admitted publicly to having attempted suicide on four different occasions. In a phone interview conducted with CNN, she explained how she came to the title of her choreopoem: "I was driving the No. 1 Highway in northern California and I was overcome by the appearance of two parallel rainbows. I had a feeling of near-death or near catastrophe. Then I drove through the rainbow and I went away. Then I put that together to form the title." The colors of the rainbow then became the essence of the women in the choreopoem. Shange also explains that she chose to use the word "colored" in the title of her choreopoem so that her grandmother would be able to understand it.
This reading is produced and directed by Rachel Finley. Due to content, this show is not recommended for those under 17 years of age without parental accompaniment.
Pompano Beach Cultural Center is located at 50 W. Atlantic Blvd., Pompano Beach, FL 3306