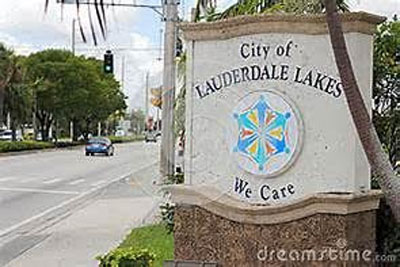 PLEASE TAKE NOTICE, the City of Lauderdale Lakes Commission Workshop scheduled for November 13, 2017 and the Commission Meeting scheduled for November 14, 2017 have been cancelled and rescheduled.
The Commission Workshop will now be held on November 6, 2017 at 5:00 p.m. in the Alfonso Gereffi Room, and the Commission Meeting will be held on November 7, 2017 at 7:00 p.m. in the Commission Chambers. Both locations are located at 4300 N.W. 36th Street, 2nd Floor, Lauderdale Lakes, Florida 33319.
Any person requiring auxiliary aids and services at this meeting may contact the City Clerk's Office at (954) 535-2705 at least 24 hours prior to the meeting.  Those individuals who are hearing or speech impaired, are asked to please contact the Florida Relay Service by using the following numbers: 1-800-955-8770 or 1-800-955-8771.
For recent article on the City of Lauderdale Lakes, click the link: FMC / Lauderdale Lakes Mayor's Health Challenge