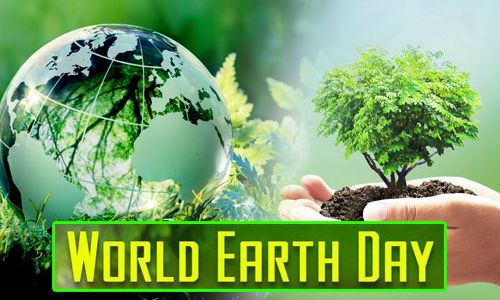 This year on April 22, the world will celebrate the 50th anniversary of Earth Day, the annual celebration of the environmental movement.
The first Earth Day was celebrated in 1970. Millions of Americans took to the streets, college campuses and hundreds of cities to protest environmental ignorance and demand a new way forward for our planet. And thus, the event became a yearly celebration.
The theme for this year's Earth Day is climate action.
"Climate change represents the biggest challenge to the future of humanity and the life-support systems that make our world habitable", says the Earth Day website.
The controversial topic and its range of challenges and opportunities will be the focal point of the live stream discussions which will take place today. Over the 24 hours of Earth Day, the 50th anniversary of Earth Day will fill the digital landscape with global conversations, calls to action, performances, video teach-ins and more.
Even though there won't be any protests or mass gatherings, there are still things that you can do to help the planet during this COVID-19 pandemic.
Conserving water, using less plastic containers, straws, properly disposing of gloves, masks and other items are earth-conscious tips that should be practised year-round.
You can plant a garden while at home, water trees and flowers, or even go for a walk while maintaining social distance.
To see all the digital Earth Day activities, visit https://www.earthday.org/earth-day-2020/