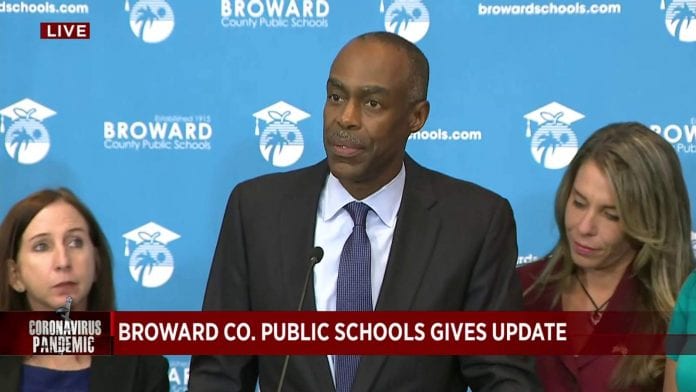 BROWARD – Broward County Public Schools (BCPS) will provide food to BCPS students and their families. Breakfast will be offered from 8 – 10 a.m., and lunch will be offered from 11 a.m. – 1 p.m.
The meals will be provided during regular school day closures, which are:
Monday, March 16
Wednesday, March 18
Thursday, March 19
These meals will be available at the following schools across the District:
Boyd Anderson High School
Blanche Ely High School
Dillard High School
Flanagan High School
Hallandale High School
Miramar High School
Nova High School
Sunrise Middle School
Taravella High School
Students are required to present their valid school identification and will receive a meal for themselves and family members that are present. Some students may have been asked to leave their IDs at school. Flexibility will be provided for these students to assure they receive meals.
Meal distribution can be accessed by walking up or driving up to the designated location on campus.
The District is thankful to our community partners – Feeding South Florida, Health Foundation of Broward, The Hunger Coalition, The United Way – for their support.